STARTUP3 Winner – Sensoria Analytics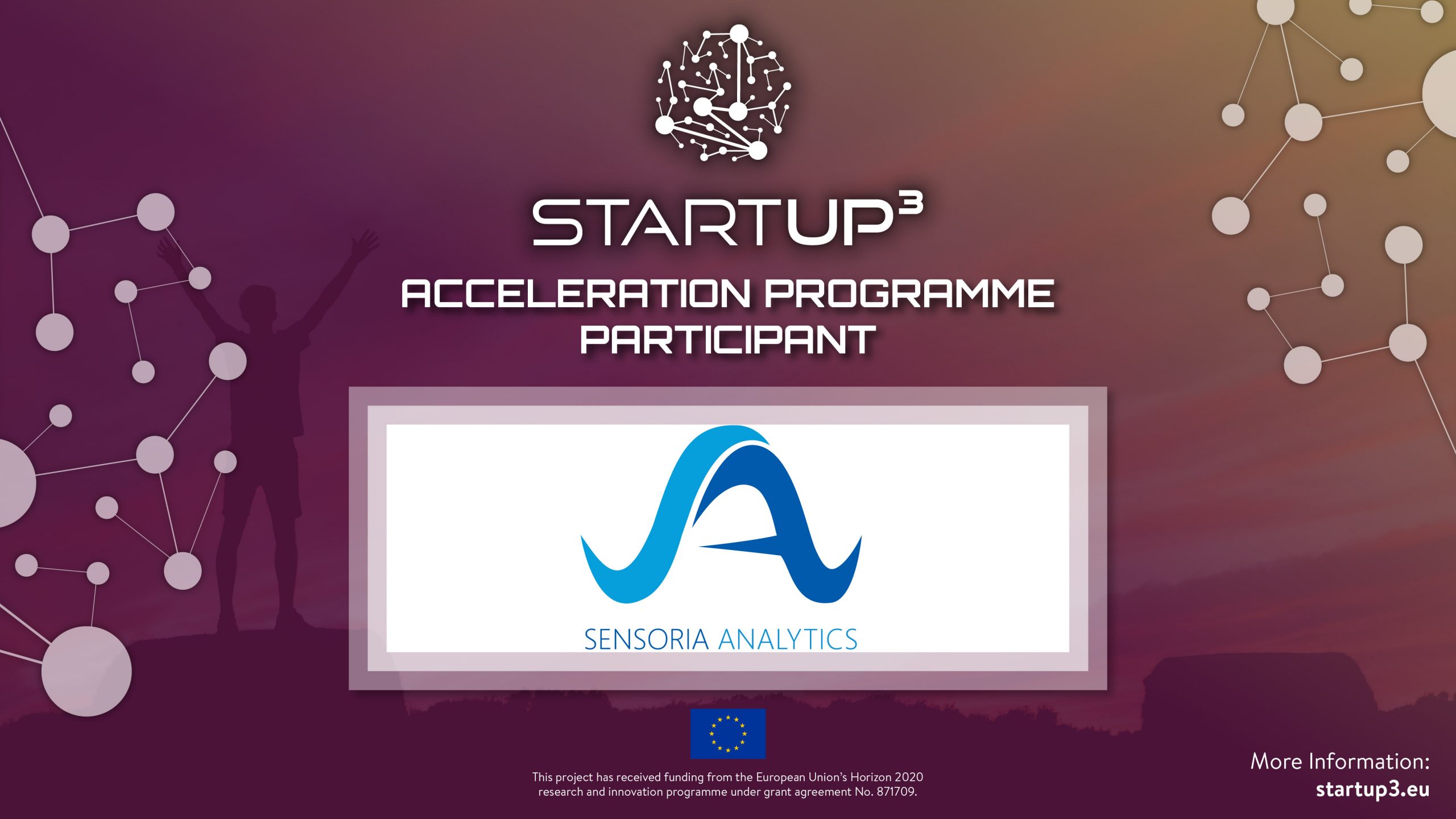 Sensoria Analytics develops innovative, digital solutions that analyses bio-signals by exploiting advancements in the fields of optics, electronics, MEMS systems and artificial intelligence. Its primary focus is on the prevention and detection of cardiovascular, respiratory risks.
The company is founded by Dr Slah ARIDHI, 20+ years of expertise in international R&D in Wireless Telecom and Biosignals. Systems engineering, Theory and applications of signal processing, Project/ Program coordination and Technology strategy.
The business development is led by Olivier Brie, 15+ years experience in operating companies from early stages to commercial. Co-founded 2 start-ups and led them through the various stages of development.
Slim Jemai is responsible of the financial engineering handling the fundraising and other aspects for project calls.
Sensoria is collaborating with the Centre Hospitalier Universitaire of NICE and the Fondamental foundation for the clinical trials.
CardioSensys is an application coupled with an oximeter, that uses the latest developments in artificial intelligence and biosignal processing.
This precise risk assessment yields an analysis of 7 key vital signs in only 2 minutes and allows the immediate evaluation of cardiovascular and respiratory risk.
CardioSensys is a solution that monitors internal heart markers, to identify heart problems before they become serious and cause non-reversible damage or death. This solution is small and portable allowing users to be monitored anywhere, anytime. The product is envisaged to be used initially by medical professionals wishing to obtain more cardiac information for their patients. It may also be used by patients whose doctors wish them to be monitored more closely outside the medical environment, where the information gathered may be uploaded to the doctor or cardiologist for deeper analysis. This remote and accurate monitoring would reduce the number of doctor visits for easily obtainable measurements, and cardiologist visits for in-depth follow-up measurements. Remote or rural communities would particularly benefit. It is envisaged that this would generate valuable information for the doctors and cardiologists allowing decisions to be more informed.
Sensoria analytics is an almost 3 years old company operating in the eHealth field. We already went through all the usual steps for startups (support from the local system, incubation, patents, Vivatech, CES2020, etc ....). Now, after finalizing the prototype and starting the product packaging, we are looking forward to work with European experts for validation of our commercial strategy in France and in Europe. We hope, by the same token, get into contact with a major eHealth player (big pharma, medical industrial, etc...) in order to initiate potential collaboration that could boost the acceptability of our current product (CardioSensys) and move forward with our roadmap.