TWI Innovation Network – Launch of the New TWIIN Subscription Programme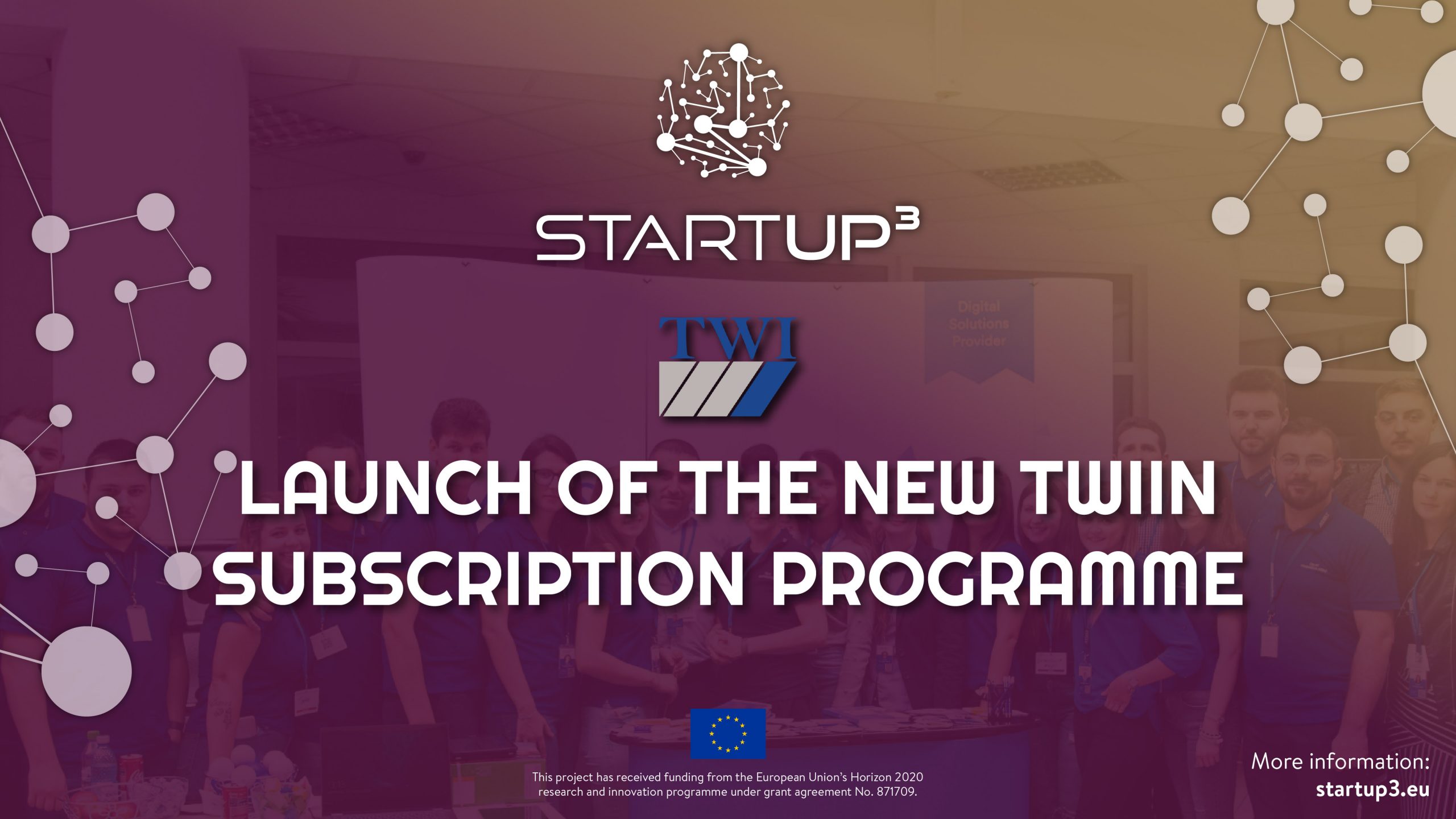 STARTUP3 encourages you to virtually join the Launch of the New TWIIN Subscription Programme
– organised by TWI Innovation Network, a STARTUP3 Corporate Pool member!
The new TWI Innovation Network (TWIIN) subscription programme offers the opportunity to embark on mutual collaborations which will help your company/organisation to enable engineering advances in specialist areas, across a wide range of industry sectors in response to commercial needs.
TWIIN has a demonstrable track record in nurturing and coordinating partnerships to develop novel ideas and project concepts with industrial engagement. Working in collaboration – from concept formulation and prototype validation, through to technology demonstration and qualification, and system scale-up – near market ideas are turned into successful applications in the form of new technologies for industrial systems and solutions.
The TWIIN subscription programme will enable you to take your company's technology development to the next level through tailored support including 1-2-1 innovation management consultations, bespoke workshops and opportunities for forging new partnerships.
Join us for this webinar which will bring you all the details of the new TWI Innovation Network (TWIIN) subscription programme, what you can expect from the different levels of engagement and the benefits of collaborating with us.
Companies and organisations with an interest in leveraging technology acceleration to maximise their business's potential:
Innovators and entrepreneurs
Small to medium sized companies (SMEs)
Larger companies / organisations
Research and technology organisations (RTOs)
Universities and start-ups from universities
Dr Cem Selcuk, Head of Business Development, TWIIN (Chair)
Dr Tat-Hean Gan, Director of Innovation and Skills, TWI
Dr Shiladitya Paul, Director of the Materials Innovation Centre (MatIC)
Mr S Tuğrul Karasarlıoğlu, R&D Coordinator, Flotek
Representatives from SMEs who have joined the TWIIN subscription programme
Panel discussion with technology innovation management experts