STARTUP3 Podcast | Episode 7: Haruspex Cyber Security – Digital Twin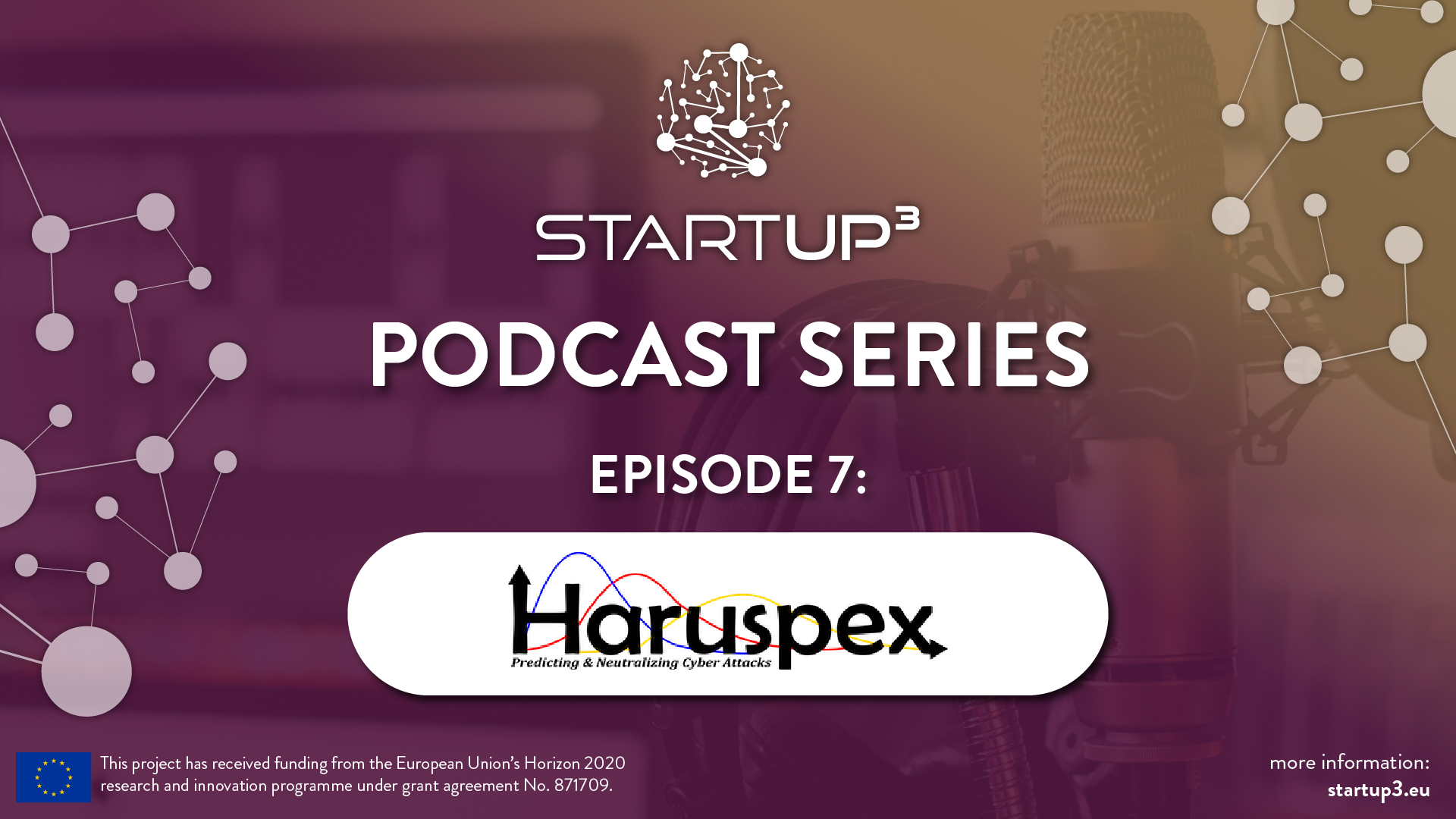 Tune in to the Special edition of the STARTUP3 podcast session! After the Top5, STARTUP3 brings you another 3 startups with amazing innovations. Out of the Top10 innovators from the STARTUP3 programme, in this week's episode, Fillipo Lubrano presents Haruspex Cyber Security!
Established in 2016 in La Spezia, Italy, with an operative HQ located in Pisa. Haruspex is a highly innovative startup encompassing many industries and relying on a large customer base, which is composed of some of the key players at the Italian and European level.
Tune in to learn about their new technology, and how Digital Twin is used to replicate attacker behavior and reduce risk in the most cost-effective way possible, as well as to gain some additional insights into how their evaluation identifies security issues in your system before they are even deployed!
Driven by real market needs, the STARTUP3 project builds and facilitates an open and collaborative ecosystem for high impact deep-tech innovators and corporates and acts as a cross-border/sectoral market-maker. Through its podcast mini-series, STARTUP3 introduces the project, deep-dives into key elements for the project success and presents the Top deep-tech innovators that emerged from the initial 250.