Webinar: STARTUP3 Ecosystem Discovery Mission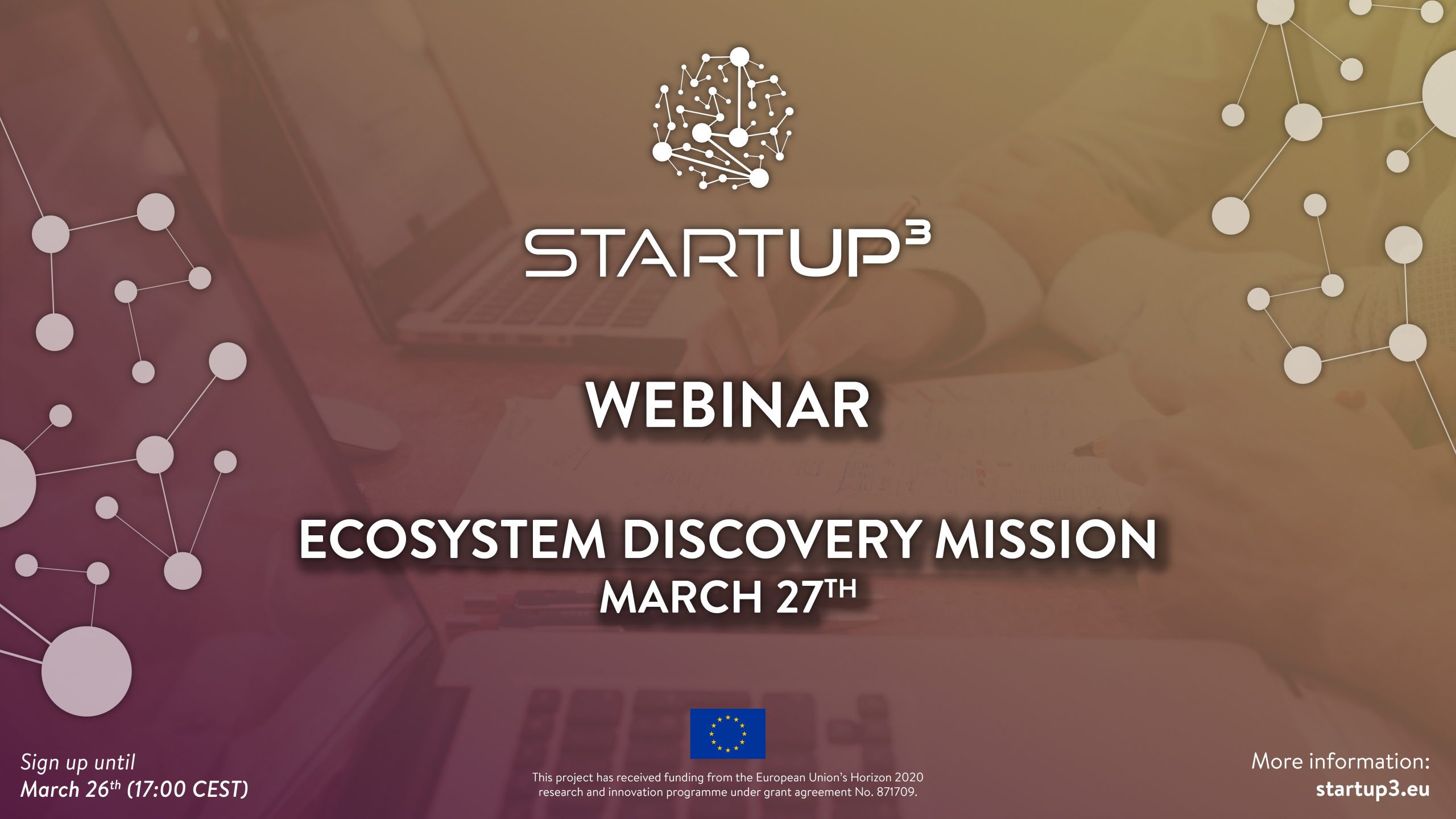 STARTUP3 Project has decided to face the current crisis prompting new opportunities, of which the possibilty to give this event a broader European dimension as it is now accessible by anyone in Europe!
If you are an innovative startup willing to accelerate your business and looking for collaboration opportunities with big players or if you are a cluster interested in deep tech innovation and digital technologies, if you are seeking for cross-border and cross-sectoral innovation opportunities for your startups members, if you want to give them an occasion to apply and follow a tailor-made acceleration programme from home, you might want to join STARTUP3 Discovery Mission Webinar!
The STARTUP3 partners (business accelerators, clusters, DIH) will present you their deep tech ecosytems, will give you more details about the STARTUP3 acceleration programme, and big players of SCS Cluster's ecosytem, (Symag, Amadeus, INRIA,) will present among others their innovation challenges.
Each session will be interspersed with 10-minutes questions-answers sessions to allow you to interact with the speakers.