Digital ICT Week – Apply Now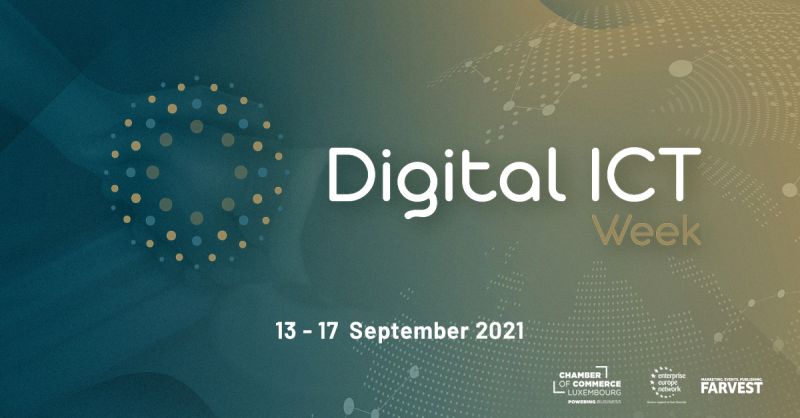 Your key to discovering the latest tech trends, opportunities, and innovations in digitalization!
The Luxembourg Chamber of Commerce and its Enterprise Europe Network, together with Farvest Group, will organise the 2nd edition of the Digital ICT Week that will take place on 13 – 17 September 2021. This year, the event will be hybrid, offering the possibility to interested companies to participate virtually or physically in the event.
The Digital ICT Week, built around the ICT Spring tech conference in Luxembourg, will encompass a rich and varied programme to keep its promise to showcase the best tech trends and provide growth opportunities for start-ups and SMEs through its highlight events, such as the Digital Summit, the virtual tech visits, the International Business Meetings by b2fair and much more!
The inaugural event "The power of the DIGITAL AGE" will encompass short keynote speeches from key economic actors on the importance and ambitions for DIGITALISATION. The inauguration will be followed by Inside Startup Luxembourg – an insight into Luxembourg's startup ecosystem.
Following the inauguration, the third and fourth day of the conference will be devoted to ICT Spring.
ICT Spring is a two-day global tech conference is held in Luxembourg City, at the heart of Europe that provides participants a unique opportunity to deepen their knowledge in the fields of digitalisation and AI, capture the value of the fast-growing FinTech industry, explore the impact of space technologies on terrestrial businesses, drive innovation in the Supply Chain industry, pierce the secrets of IT Security through exhibitions and demonstrations of the latest tech trends and innovations. ICT Spring is also the perfect place to network with peers and future business partners.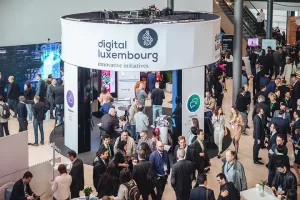 Participation in the DIGITAL ICT Week is free of charge and for the full agenda of the Digital ICT Week please refer to the website.
For the purpose of maintaining the quality of the event, a cancellation policy of EUR 150 will be applied to companies that cancel their participation after 1st September 2021, who do not virtually show up at the event or who are shown as absent in the calendar for the whole duration of the event.