Apply Now: Scale-up Champions Investment Readiness Programme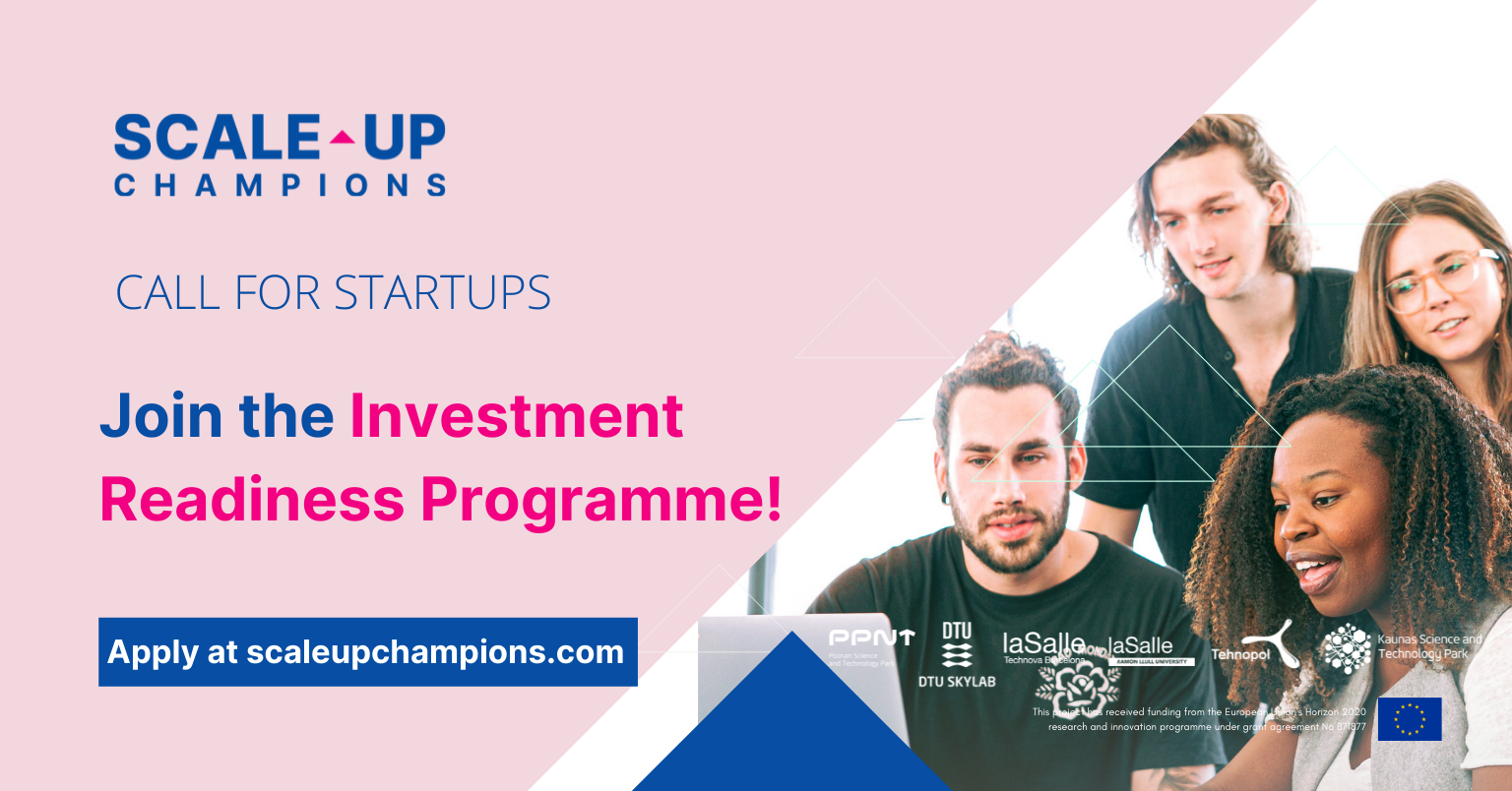 Unlock the power of connecting and networking with the Scale-up Champions Investment Readiness Programme!
Scale-up Champions has opened a new call to join its Investment Readiness Programme, an initiative seeking to boost the deep-tech tech startup ecosystem by connecting startups with mentors, investors and corporates across Europe. Applications are open until 13 September for startups working in deep-tech that want to accelerate their growth, as well as for investors, business angels, venture capitalists and mentors that would like to broaden their connections and market insights.
This is the third and last edition of the programme, which has already built a network of global changemakers, including over 100 top-notch investors, venture capitalists and business angels.
Participants will enjoy a series of personalised mentoring sessions, training activities and networking events during which startups and investors will have the chance to meet one-on-one, creating new business and market opportunities and increasing and accelerating the deal flow.
If this sounds of interest, don't miss this one-off chance and send your application for the last Investment Readiness Programme.