Webinar: STARTUP3 Ecosystem Discovery Mission Slovenia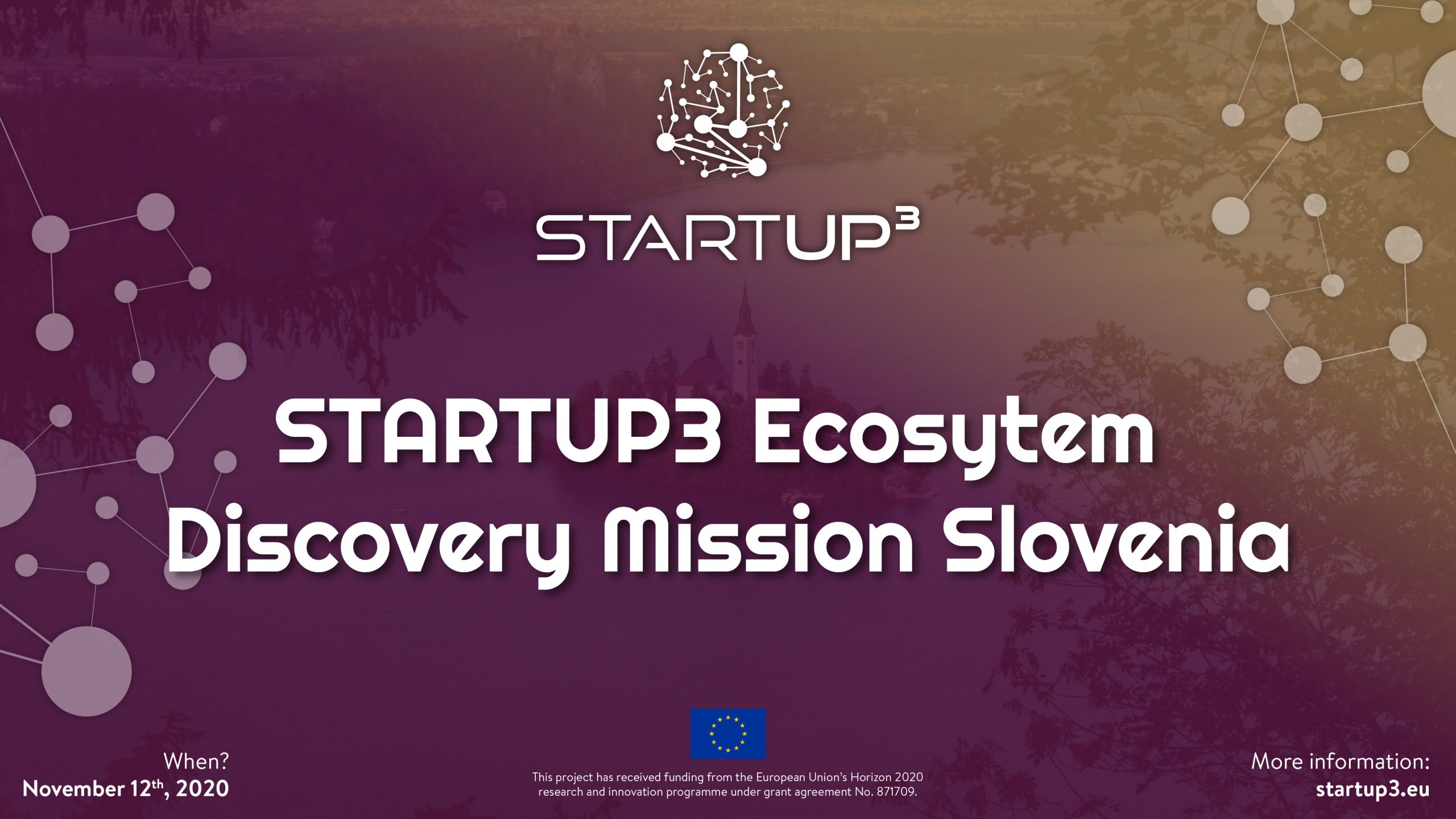 The STARTUP3 Ecosystem Discovery Missions are a supporting tool/methodology to engage and connect startups/SMEs (from different ecosystems) allowing its participants to understand and "feel" the hosting ecosystem, learn the processes required to boost innovation, find out about the available resources, build relationships and expand their networks and capacity to support their SMEs' growth.
In this webinar, the first part will be dedicated to taking a deep look at the startup ecosystem in Slovenia, where some key players, who are coming from different support environments (private, university, and public) will present their initiatives and view on what is the best way to support the startup community.
The second part of the webinar will be dedicated to startup acceleration and pitching. Experts/mentors will speak about different opportunities for startups (financing and others) and coach them on how to properly sell their stories to the investors. The webinar will be concluded by a pitching session, where startups will be able to show their skills in pitching, while participants will vote who is the best one and who will receive 1 on 1 mentorship from a STARTUP3 Consortium mentor.