STARTUP3 Pitch Challenge – Latvia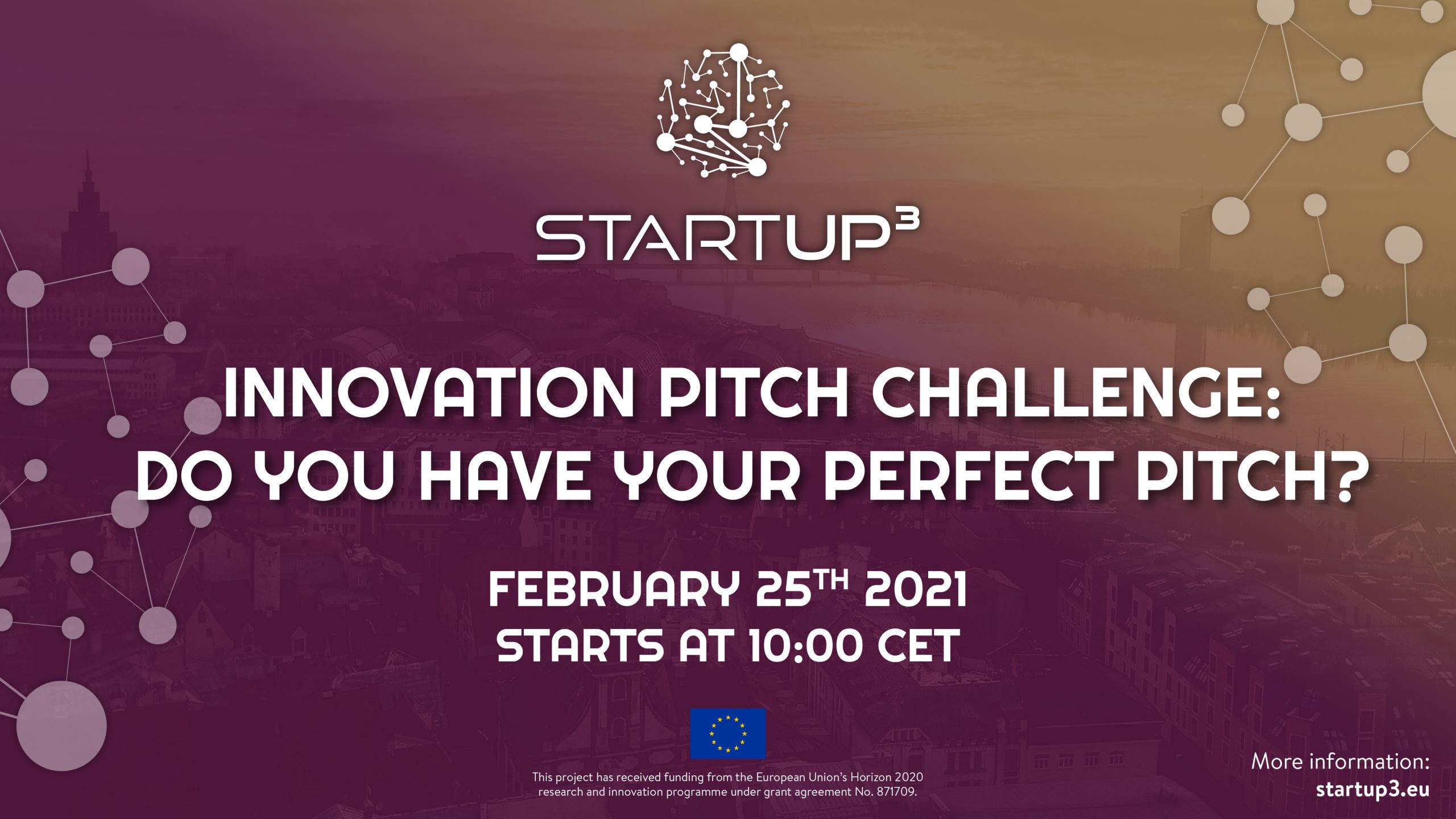 Latvian IT Cluster and STARTUP3 Accelerator consortium virtually organize the Innovation Pitch Challenge in Latvia on the February 25th, 2021 from 10:00 CET!
What are the investors expecting from the pitches that are presented in the current virtual world?
The STARTUP3 Innovation Pitch Challenge invites startups to a meetup where we will talk about the best practices of what makes the online pitch-perfect. We'll have great keynotes on the topic, presented by industry professionals, to give you the tips and tricks to help you become better. Be active! Be prepared to ask questions!
In the second part of the meetup, the attendees will have an opportunity to see a pitch battle where pre-selected startups from the STARTUP33 accelerator and Vidzeme region will fight for the title of the best pitch.
The event is part of the STARTUP3 Project, Vidzeme Innovation week, and EU Industrial week programs.