IoT Tribe Tech Games: a New Dawn for Space Technologies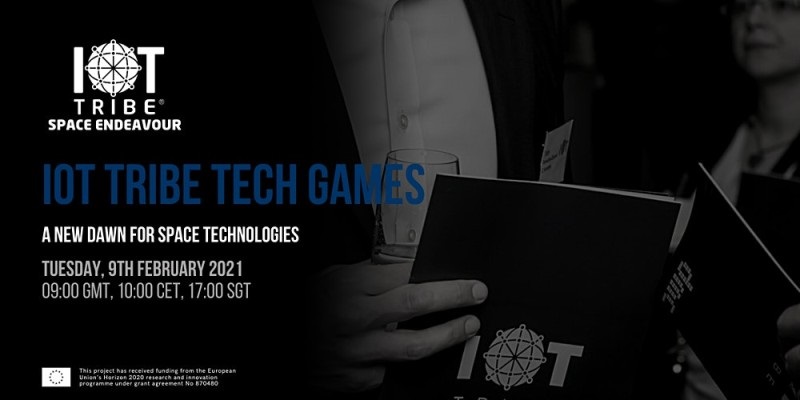 STARTUP3 invites you to join the IoT Tribe Tech Games – European space tech panel discussion and exciting startup pitches!
About the Event
Global commercial revenues from Spacetech amount to USD 280-300 billion but the financial impact spills over into markets as diverse as agriculture, transport and the environment.
Join us on the 9th February for the Space Endeavour Tech Games to hear about some of these solutions, from space-tech enabled cybersecurity for complex supply chains to low-earth orbit picosats. STARTUP3 Beneficiary – Latitudo40 – will present their innovative solution based on real-time urban planning data!
The event will take place online 10.00am to 12.30pm (CET) / 9:00 am to 11.30 am (GMT) / 5:00 pm to 7:30 pm (SGT) followed by virtual networking.
Registered attendees: please visit our event platform – Zoom
If you would like to arrange a one to one session with any of our founders during the networking session, please contact jguerra@iottribe.org
About the Organiser
IoT Tribe is an ecosystem builder. At the heart of our activities is our equity-free acceleration programmes that provide technology startups with the opportunity to build their products, test the market and raise funds for future growth.
With offices in London, Madrid and Singapore, as well as a global network of partners, IoT Tribe is building sustainable global technology ecosystems by helping startups and corporates to work together.
IoT Tribe Space Endeavour Accelerator
The programme intends to expand the impact and adoption of European Space Tech by bringing together Space start-ups, SMEs, entrepreneurs and the IoT ecosystem to increase commercial relevance of the technologies across industrial sectors and accelerate their access to market and/or scaling.
Taking European space tech, integrated surveillance networks, data from Copernicus, satellites, and micro constellations for secure communication, computer vision from fighter pilots, and integrating into market-ready solutions across verticals.