STARTUP3 Top 10: Take a look at the best deep-tech innovators!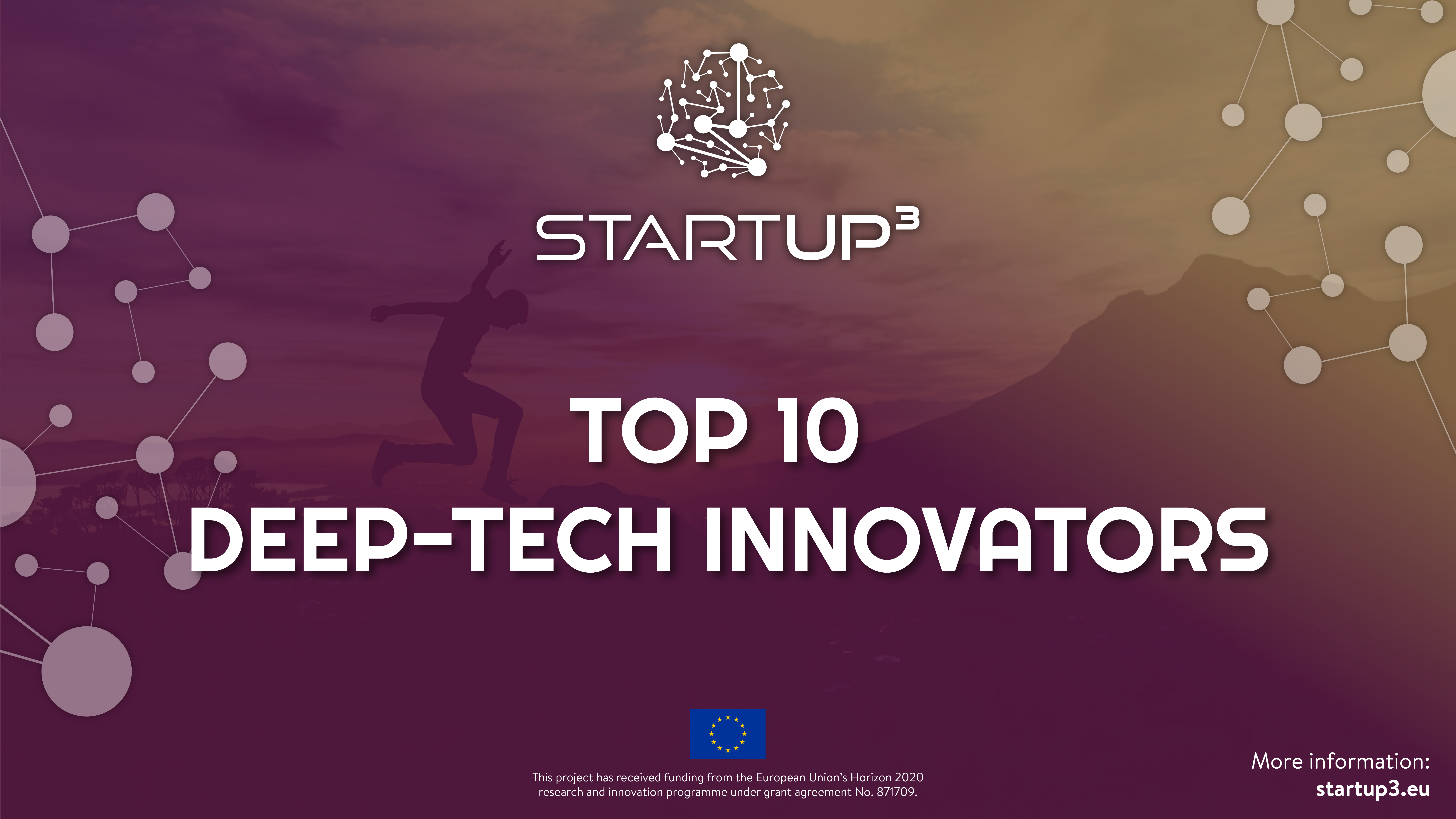 The STARTUP3 Project announces the Top 10 Innovators! Over the next 6 months, teams from all over Europe will continue working hard to build the next great deep-tech startup!
STARTUP3 is proud to announce the 10 companies selected to participate in the 2nd phase of the STARTUP3 Business and Growth Programme. They represent a group of founders and entrepreneurs addressing challenges across different deep-tech industries that have the potential to make a lasting impact in creating a more equitable and inclusive global influence.
Each of these 10 companies tackles systemic industry obstacles and embodies what it means to drive inclusive innovation. STARTUP3 is excited to see how they will continue their growth over the next 6 months of the programme and beyond.
More about 2nd phase – MENTORING: IDEATION2PRODUCT
STARTUP3 is a mentorship-driven accelerator programme. During this phase, teams will be prepared to enter the last stage – Product2Market by submitting a valid and strong Executive Summary and through soft skills necessary for a successful business meeting. After this phase, the projects holding a major market potential will be invited to enter the last stage of the process.
Individuals from Europe, from startup founders to corporate and community leaders, have raised their hands offering to do whatever they can to help STARTUP3 companies succeed. Leaders in the deep-tech industries, such as NVIDIA, Symag by BNP Paribas, TMW, and 30 others have also taken note of STARTUP3's efforts, and have signed on to mentor programme's incoming teams and support innovators.
A virtual accelerator is not a lesser, or less valuable, accelerator. It provides the ability to embrace the constraints to innovate, being globally inclusive with mentors, investors, and interesting new technologies. Stay tuned for more from the STARTUP3 Innovators!