Introducing the 2021 Hello Tomorrow Global Summit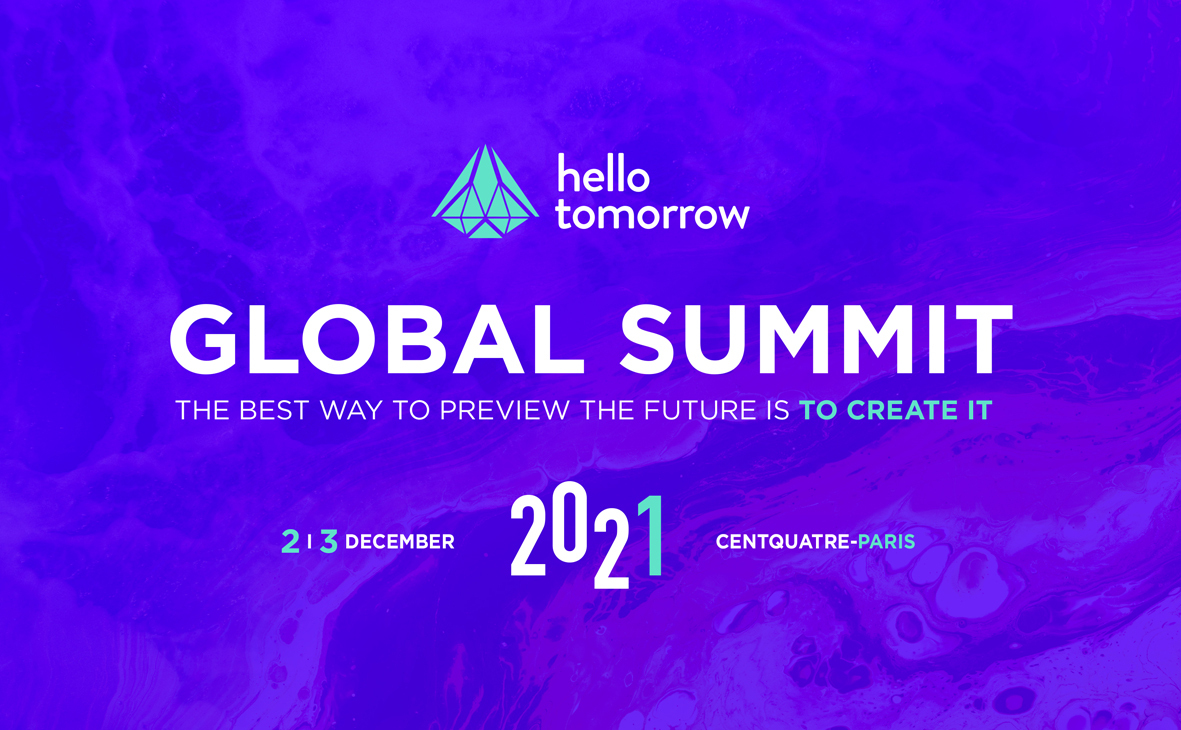 Hello Tomorrow Global Summit – Breathing a sigh of relief. Rushing towards a brighter future.
Simmering beneath the surface for years, a massive wave of innovation is now playing catch up with the world. Obstacles everywhere are being flattened at an increasingly fast pace. From uncharted territories in space or synthetic biology, to more sustainable new materials and quantum technology hardware, this wave of innovation represents raw power, of course. Yet, it's also a carefully crafted revolution, engineered by the key players of the Deep Tech Ecosystem.
The very best of them will gather in Paris, on December 2-3rd 2021 at the Hello Tomorrow Global Summit, as part of the Deep Tech days. We'll be joined by 1000 of the very best startups developing cutting edge technologies to solve global challenges, showcasing some of their products, 1000 corporates ready to discover the next big thing in their industry, over 300 deep tech investors scouting the crowd, as well as 1000 more of the brightest, most dedicated minds in the world. 
We are not only surfing this next wave with you. At the Hello Tomorrow Global Summit, we are shaping it. Together. Join us.