Throwback: STARTUP3 Innovation Pitch Challenge in Latvia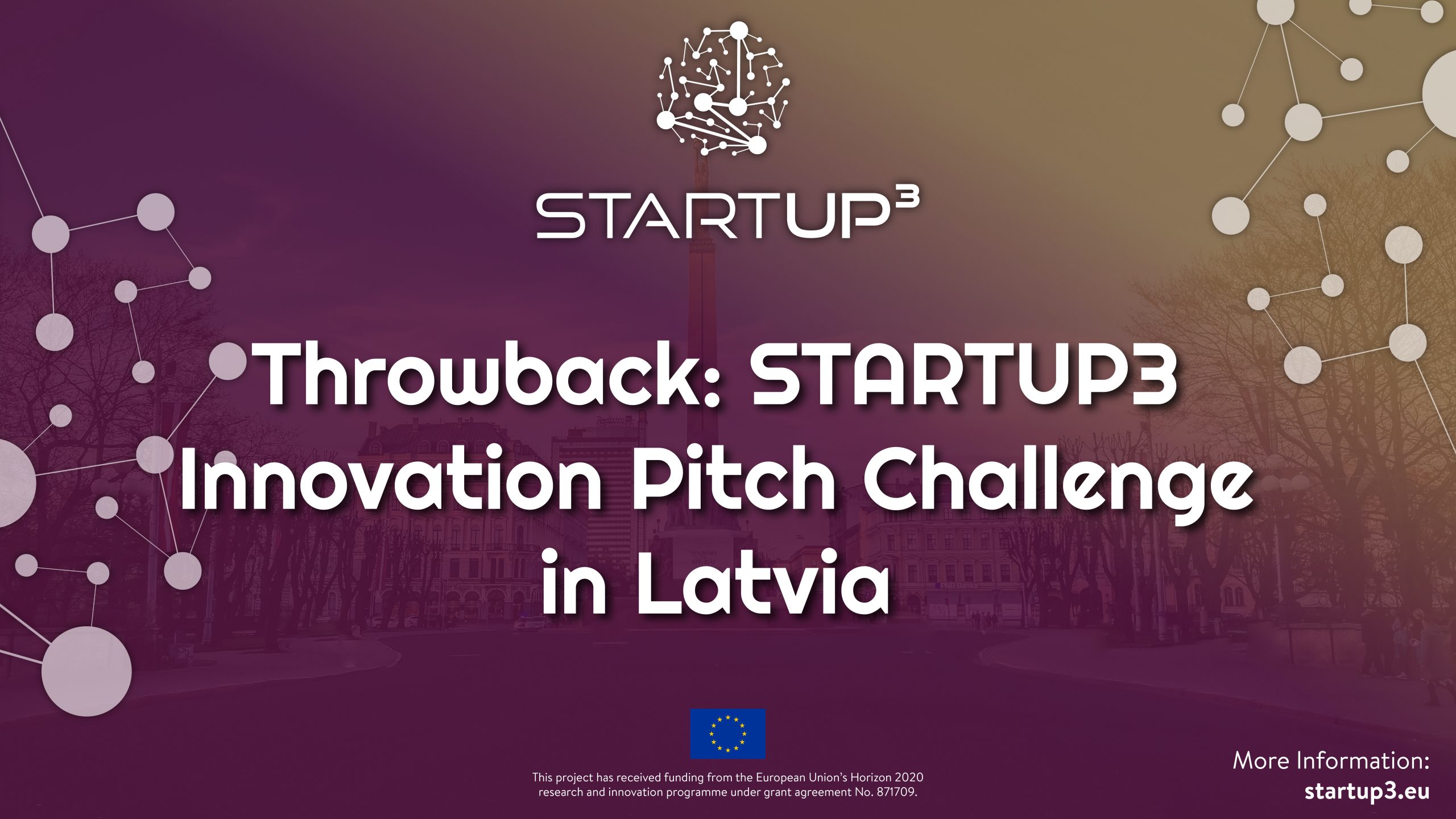 The online event "STARTUP3 Innovation Pitch Challenge" in Latvia on February 25th was one of the project activities, that invited startups to meetup and in an interactive way figure out the best practices of what makes the online pitch-perfect.
The aims of the event:
Share professional points of view to help startups understand how to create and present pitches;

To share experience stories and the knowledge between speakers and participants;
Give the opportunity for startups to share their pitches and get professional feedback on them.
The online event consisted of two parts: Presentations "Pitching in the online world: does and don'ts" shared by pitching professionals Ernests Stals and Gleb Maltsev, and Pitch Battle where startups from the STARTUP3 project and Vidzeme region competed for the title of the best pitch.
Opening with Joseph Campbell quote "People forget facts, but they remember stories" Ernests Štāls from Superhero Capital emphasized on the purpose and structure of great pitch.
"The more you know, the more you want to tell, but the pitch is a short story with an aim to persuade people to continue the conversation. Always have answer to the question "What's in it for me" – and the audience should have answer to the same question as well when listening to your pitch. Investors are looking for the essence – show real you, show deeper ambitions!"
Gleb Maltsev, pitch coach with more than 10 years of experience in the field, gave practical suggestions and involved event participants in short tasks to highlight how the theory should work in real life when it comes to pitching.
"The key to success in pitching is to have guts to share who you really are. And most importantly, your story should make sense!"
The first part of the event gave all the participants a great look into how to prepare not only a good pitch but also how to prepare yourself before public speaking and some more tips on how to act and manage your voice and stress level.
After presentations and a Q&A session a Pitch Battle was held, where five startups pitched their ideas, and after received professional feedback from the main speakers, as well online voting took place and startup Fauna Smart Technologies won the challenge and opportunity to attend the upcoming TechChill conference.
The event was part of project STARTUP3, Vidzeme Innovation Week, and EU Industry Week. It was a great success, reaching approximately 60 participants from different countries and providing useful information, tips and tricks, based on experience, that will potentially help many of the startups to do better in their next pitching.