STARTUP3 Pitch Stop #1 – The best 10 Innovations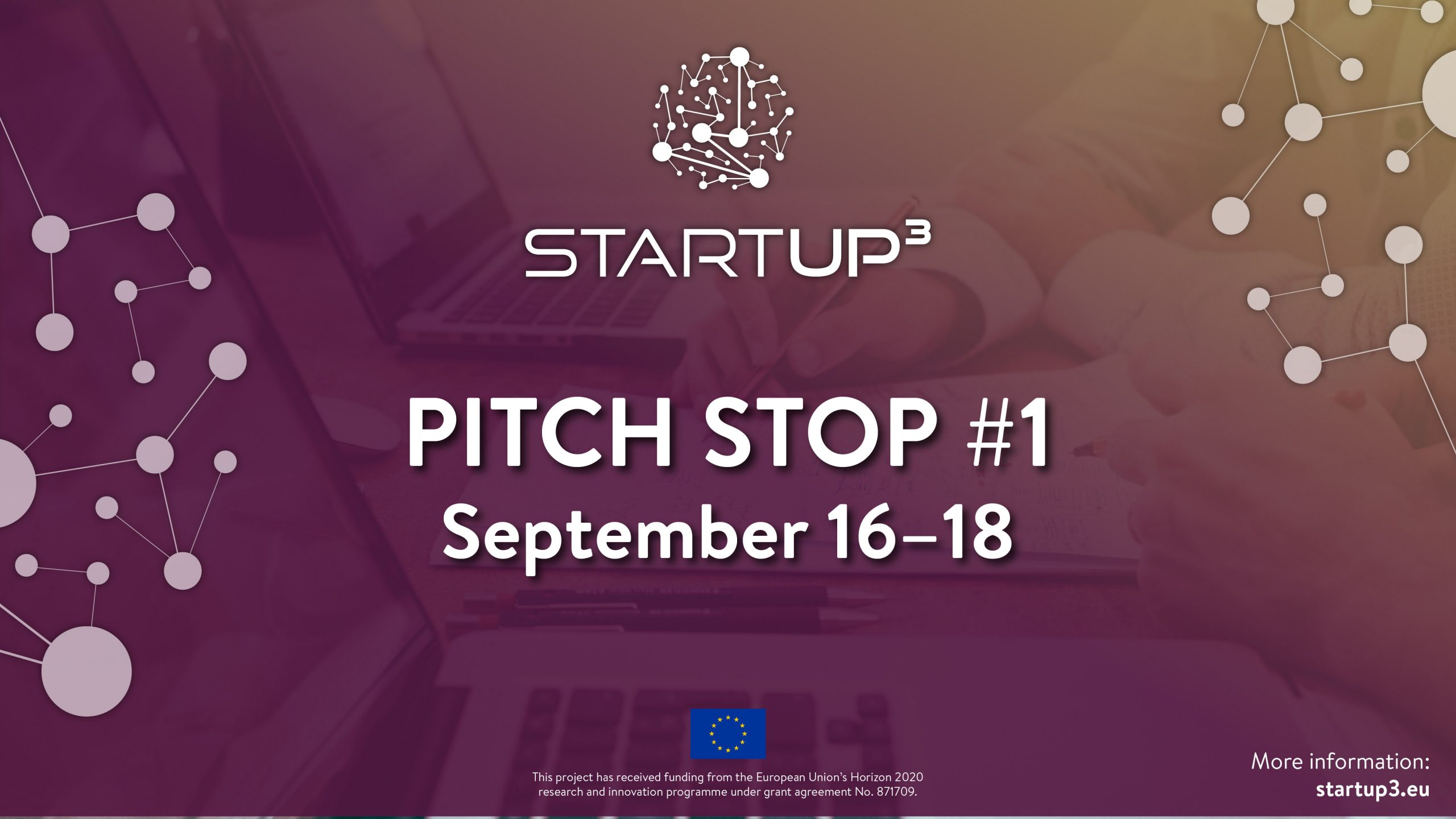 Large firms have numerous advantages for startups: market knowledge and experience, economies of scale, established networks, and brand power along with other considerable resources. Working with big businesses can be an important route for startups to test their products for market fit. As CB Insights data suggests, the majority of startups fail as there is no market need for their products. Procurement from a corporate partner can also help startups scale up their operations and convey essential validation for future customer acquisition.
We have started with 250 applicants from 36 European countries and came to the best 25 potentials. Now, the first phase of the STARTUP3 Acceleration Programme is coming to an end and we need to choose 10 of 25 best innovators! During the second phase, they will be mentored by Corporates and Investors from the STARTUP3 Corporate and Investors Pool and together they will try to reach Phase 3 and start a collaboration with the matched Corporates or Investors!
The first Pitch Stop of the STARTUP3 acceleration programme will be held from the 16th to the 18th of the September and it is divided into 4 Sessions:
Session 1: 16/09/2020 10:00-12:30 (AI/ Robotics/ Drones)
Session 2: 16/09/2020 14:00-16:30 (Agritech)
Session 3: 17/09/2020 14:00-16:30 (Agrifood/ BioTech)
Session 4: 18/09/2020 14:00-16:30 (Earth Observation/ Space)
If you are a Corporate or Investor trying to include innovation in your company, to find more innovative suppliers, to stay on-top of market developments this is an opportunity for you! The list of our best potentials can be found on the STARTUP3 website, and the sectors they are covering are: Agritech, Agrifood, Medtech/healthcare, Space/EO, AI, Drones, and IoT/Robotics.
And remember, a collaboration between deep-tech startups and corporates is key for fostering innovation in Europe. It can benefit both sides, helping corporates to enter and create new markets, and innovators to develop their products, and to scale: chief executive officers of both corporates and startups share the common strategic goals of growing their company, improving its competitive positioning, and generating revenue.
We invite you to join the STARTUP3 Pitch Stop Event and discover the potential for fruitful collaboration with Europe's top-notch deep-tech innovators! In case you'd like to assist the event, kindly send an email to clemence.castell@pole-scs.org.