STARTUP3 Winner – Oscillum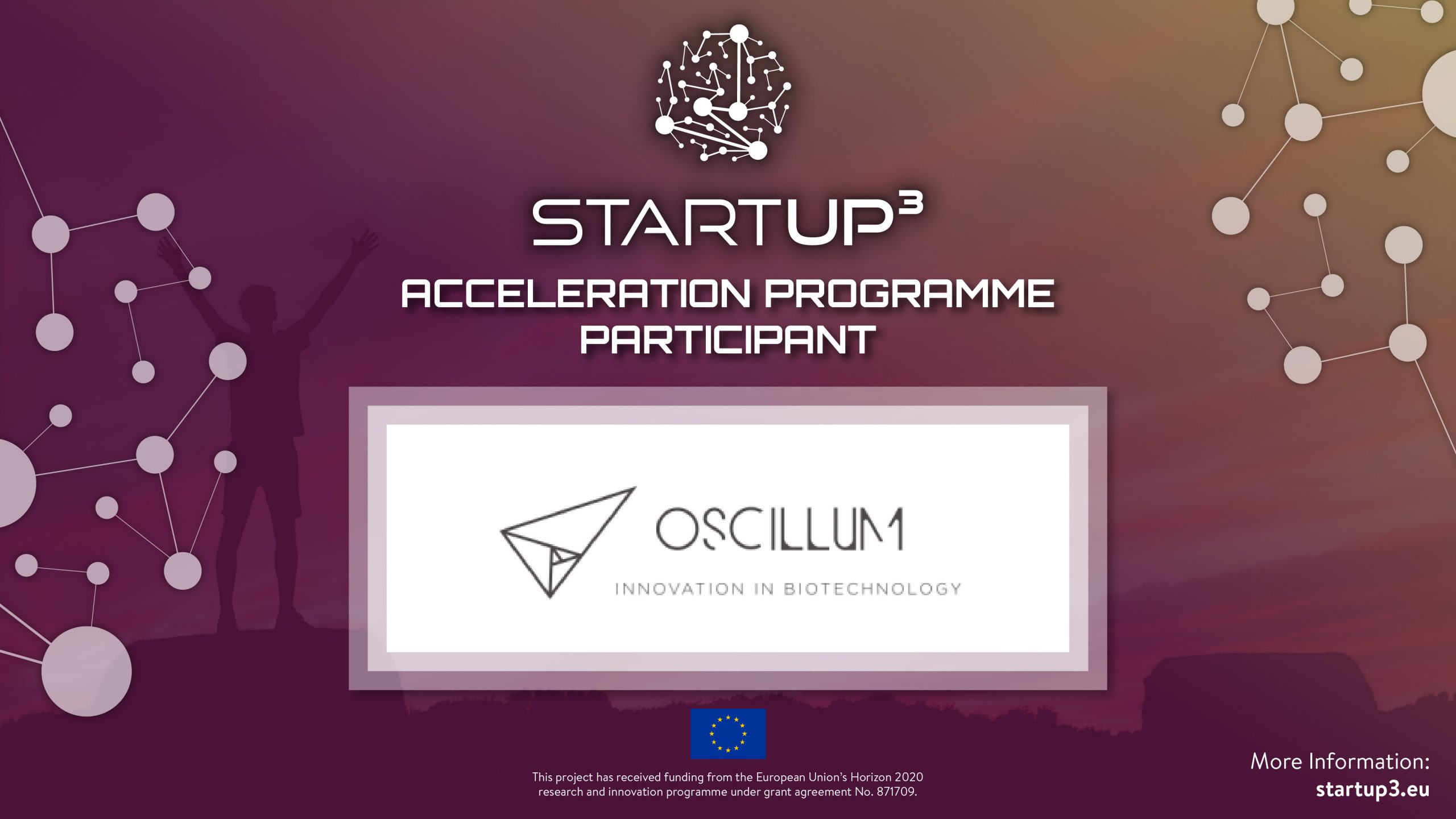 Oscillum is a biotechnology company from Spain whose activity focuses on the development of sensors for the agri-food industry. Oscillum is formed by 3 founders with experience in different sectors, and we aim to make the food value chain more sustainable using biotechnology and nanotechnology. The major problem we face nowadays is food wasting. It is estimated that the third part of the total food production is wasted worldwide and 50% of this waste occurs at a household level, this is due to the lack of information that the consumers have about their food.
We are developing SmartLabel a tag capable of alerting consumers whether their food is edible or not by a simple colour change. It is a technology that needs to be in contact with the food and it detects different metabolites generated by the decomposition of food and bacteria metabolism. Our label works both into the packaging and once it has been opened as long as it remains in contact with the product, and works for fresh meat and fish. We are more effective than our competition because we use a direct measurement of the metabolites of food, something that the competition is not doing yet.
STARTUP3 opens new opportunities for us to improve our business in many senses. We expect to increase our network and connect with people and companies in the sector to get insight, feedback and knowledge. It is also an opportunity to spread our word and involve in an ecosystem that can contribute us in many ways.