STARTUP3 Winner – Detektia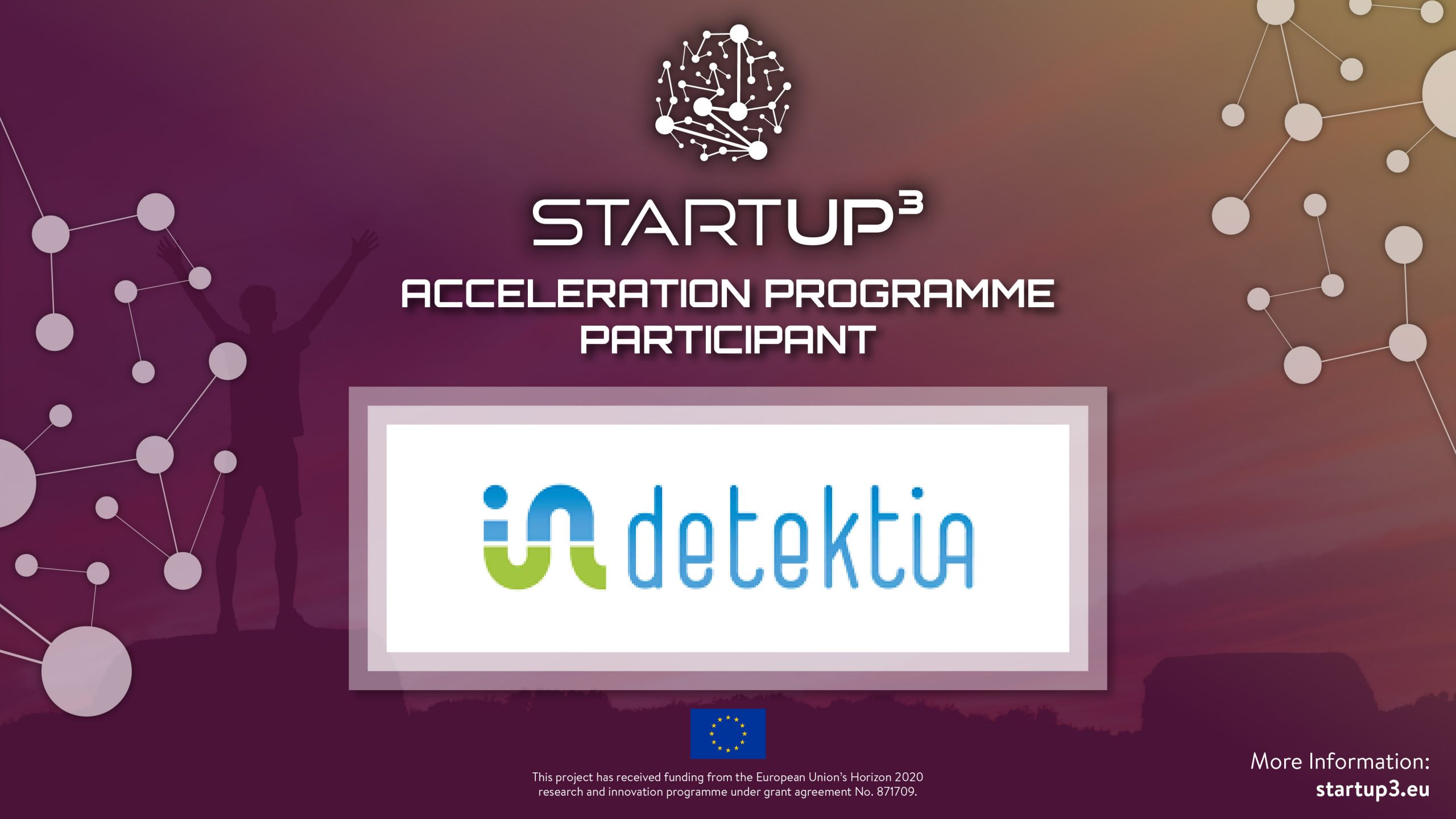 Detektia S. L. is a spin-off of the Laboratory of Topography and Geomatics of the Civil Engineering School of the Universidad Politécnica de Madrid (UPM). Detektia gathers and integrates the knowledge acquired in more than 20 years of applied research in-ground and infrastructure monitoring. Detektia is formed by a team of one MSc and four doctors that master Differential SAR Interferometry (DInSAR) technology and artificial intelligence techniques with a wide vision of the energy, civil engineering, environmental and water sectors.
Detektia has systematized the Laboratory of Topography and Geomatics' experience in applied research to create a web solution that is easily adaptable to different infrastructures, allowing the analysis of the integration of DInSAR processing results with artificial intelligence in a visual and dynamic way, facilitating the interpretation and decision-making. Detektia collaborates with the UPM in the development of basic research promoting the use of satellite RADAR technology in multiple dimensions of engineering and society through MSc and PhD theses.
Detektia has developed EyeRADAR, a low-cost infrastructure monitoring tool integrating DInSAR deformation time series analysis with other technologies such as cloud computing, online interactive data analysis and visualization. EyeRADAR allows early detection of anomalies increasing: i) Security and reduction of incidents through the improvement of early warning systems, ii) exploitation efficiency and preventive maintenance of the infrastructure, iii) Infrastructure profitability due to the reduction of in-situ control instrumentation costs, iv) Maintenance efficiency in all the phases of the infrastructure.
STARTUP3 Project is an excellent opportunity to work on specific aspects of the startups such as Product-Market FIT, disruption impact, benchmarking, MVP strategy, KPIs… all the facts that help to materialize ideas into a real business. I am looking forward to evaluating and reinforce our strengths and weaknesses with the help of mentors, corporates and investors.