STARTUP3 Winner – EbreDrone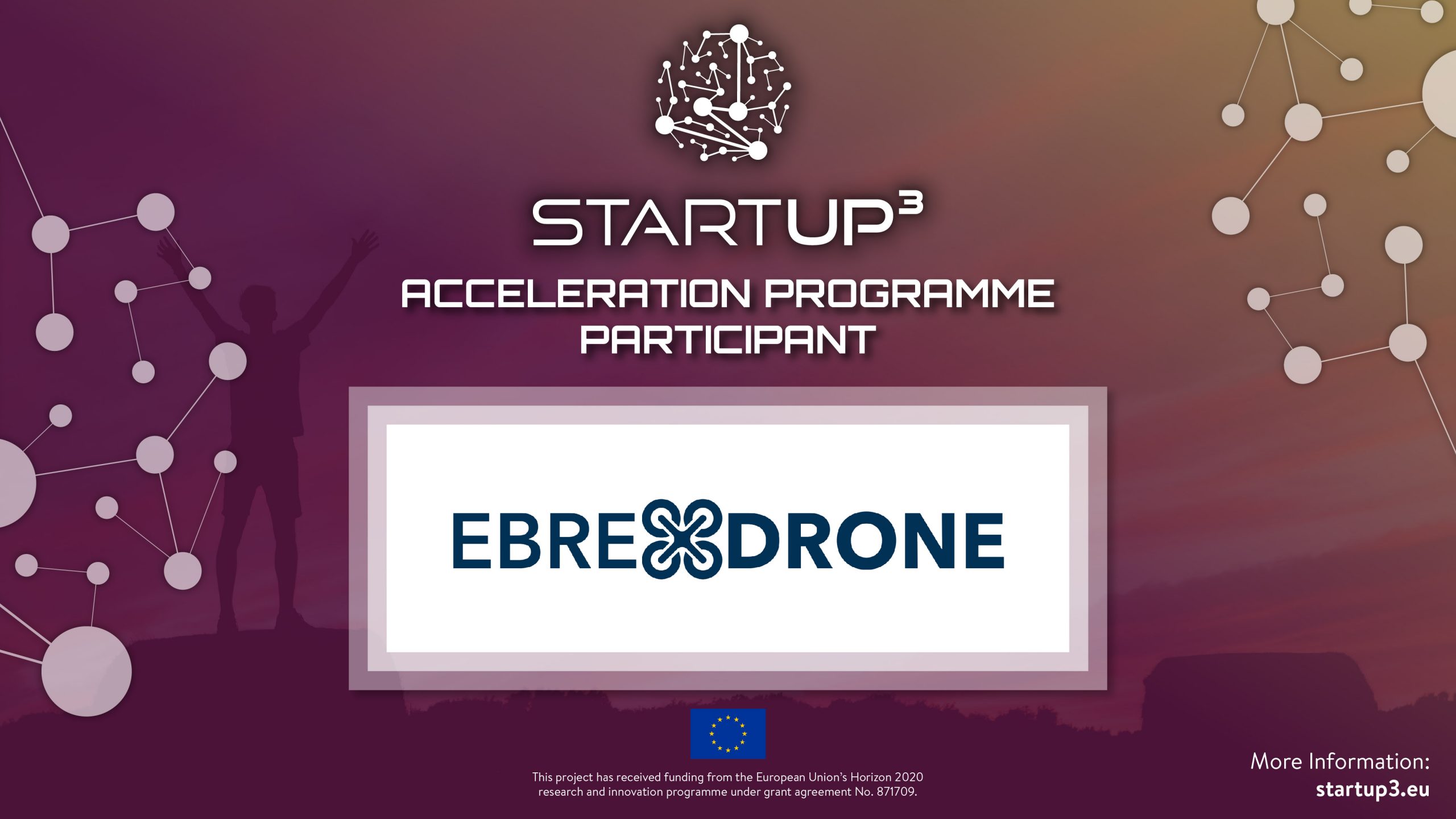 EbreDrone is specialized in RPA technology applications focused on offering Drone solutions in industry and agriculture. They are an enthusiastic multi-technical team (Aeronautical, Telecom, and Computer Engineers+MBA+Technical Staff+Pilots+Instructors) with up to 5 years of experience in UAV.
EbreDrone is a drone operator (UAV) specialized in precision agriculture and industry. They improve the profitability of businesses by capturing, processing, and delivering to the client more and better information, and in real-time, about their properties or facilities, which allows better decision-making that impacts efficiency and productivity.
Drone Boat: Automated inspection, detection, and monitoring of waste stains in continental waters.
STARTUP3 Project is an excellent opportunity to improve our product/service and to find tech partnerships and potential end-users to go to the global market.