STARTUP3 Winner – Magos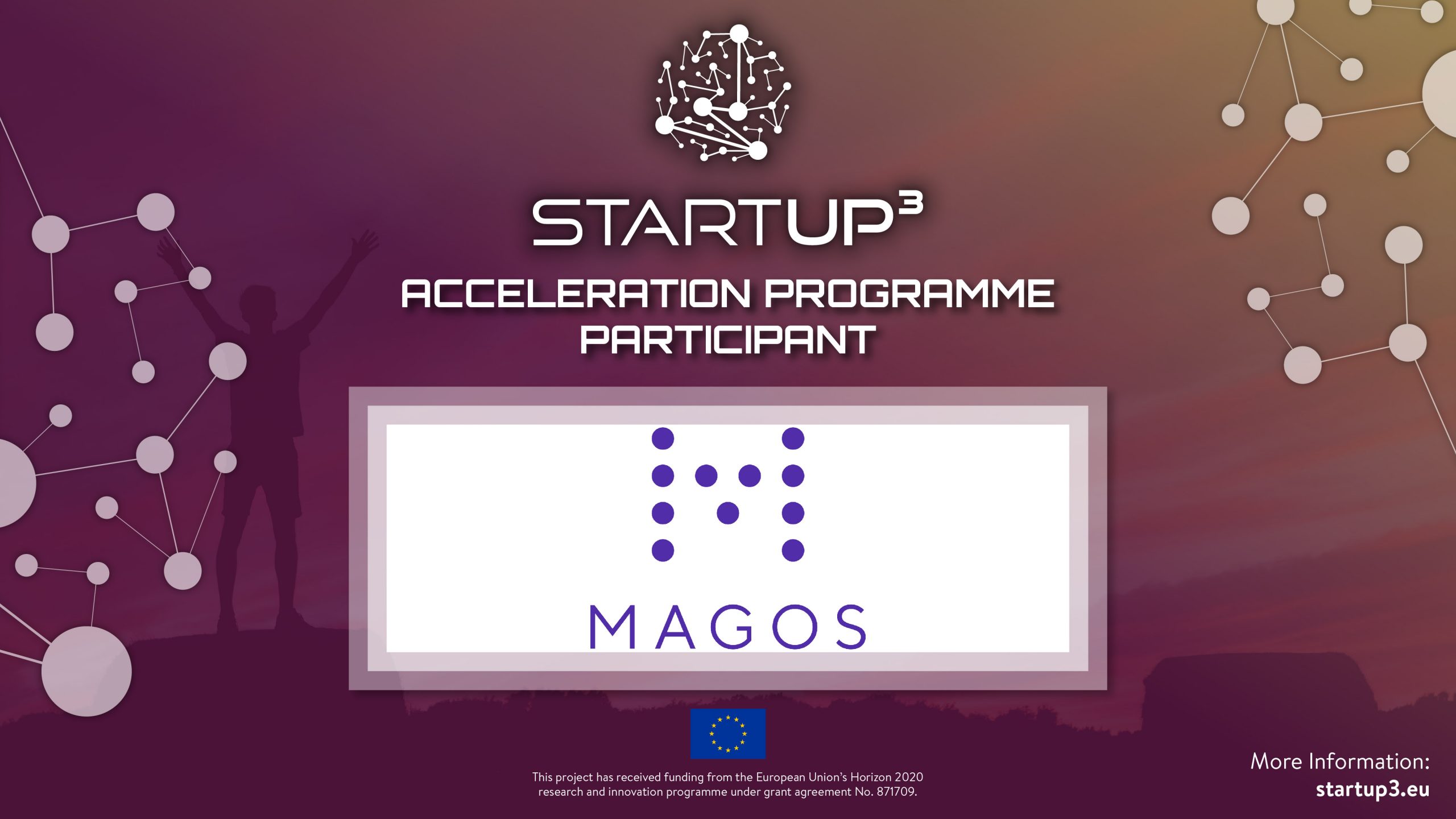 Quanta & Qualia aspires of a future where current user interaction devices -joysticks- in the extended reality era will be replaced by a more intuitive one, entirely revolutionizing the interaction between end user and digital environment, providing appreciably higher user experience.
Our team has the courage to be creative. We foster an environment that encourages idea-sharing. We recognize that building a culture where everyone feels valued, leads us to achieve our collective vision. We are a team of eight professionals with complementary backgrounds and experience in XR, hardware, software, 3D printing, project management, marketing and business development in several industries.
Q&Q's members have huge personal experience in national and international collaborations. Indicatively, they have experience in EU, H2020 and ESA funded programs and cooperations with partners like Safran, Dassault Aviation, OHB, Airbus, Trasys, gmv, MBDA, Thales, etc. Its competencies include an interdisciplinary team of professionals with a complementary background in HW and SW development, design thinking, finance, project management, contract management, marketing and communications, people-team management in large companies and in complex projects in several industry sectors.
Analyzing in depth the state of the art input device solutions -Joystics/Controllers- in XR market, it is common knowledge that they do not provide the desired level of user experience (limited Degrees of Freedom, low accuracy). For that reason we see a next generation device as the enabler which will revolutionize the whole framework upon which applications will be built, making possible the implementation of scenarios with high dexterity.
Our product, Magos is a new technology, integrated into a pair of gloves. More specifically, Magos can be integrated with Head Mounted Displays (HMDs) solutions, entirely revolutionizing the interaction framework in XR environments in a natural way unleashing users' fingers.
You could imagine that actions like "transform digital clay" could be performed with users' finger, instead of controllers, interacting naturally inside the digital environment. That means that not only XR content creators can develop more intuitive and immersive applications but also enterprises will benefit from those.
Magos Gloves (patent pending) aspire to become the dominant human computer interaction solution in XR environments. The fact that its finger tracking accuracy (1000x more accurate) and the 25/27 Degrees of Freedom (competition less than 10 DoF) are far away from the competition constitutes the causes to achieve the above-mentioned goal.
Having a closer look at the competitors, there is no dominant solution in finger/hand tracking. All key competitors are grouped into three categories based on the technology they use for finger/hand tracking. Each one of them have several technology drawbacks that constrain their usage. The major problem in case of IMU based solutions is the error accumulation, something that often requires recalibration. The dominant problem in wireless based solutions is the occlusion effect, something that is a huge restriction in the range of tracking scenarios. Lastly, the key drawback in electromagnetic solutions is the interference by external environments, which distorts the tracking measurements. In addition to the above-mentioned drawbacks, all existing solutions perform tracking with the use of hand kinematic models, as a result of the technology constraint to provide "real" data.
We are very enthusiastic about our participation in the accelerator. We expect to utilize the services by the STARTUP3 ecosystem to create strategic growth for our startup, attract VCs, and reach the go to market as soon as possible.