STARTUP3 Winner – EOanalytics Ltd.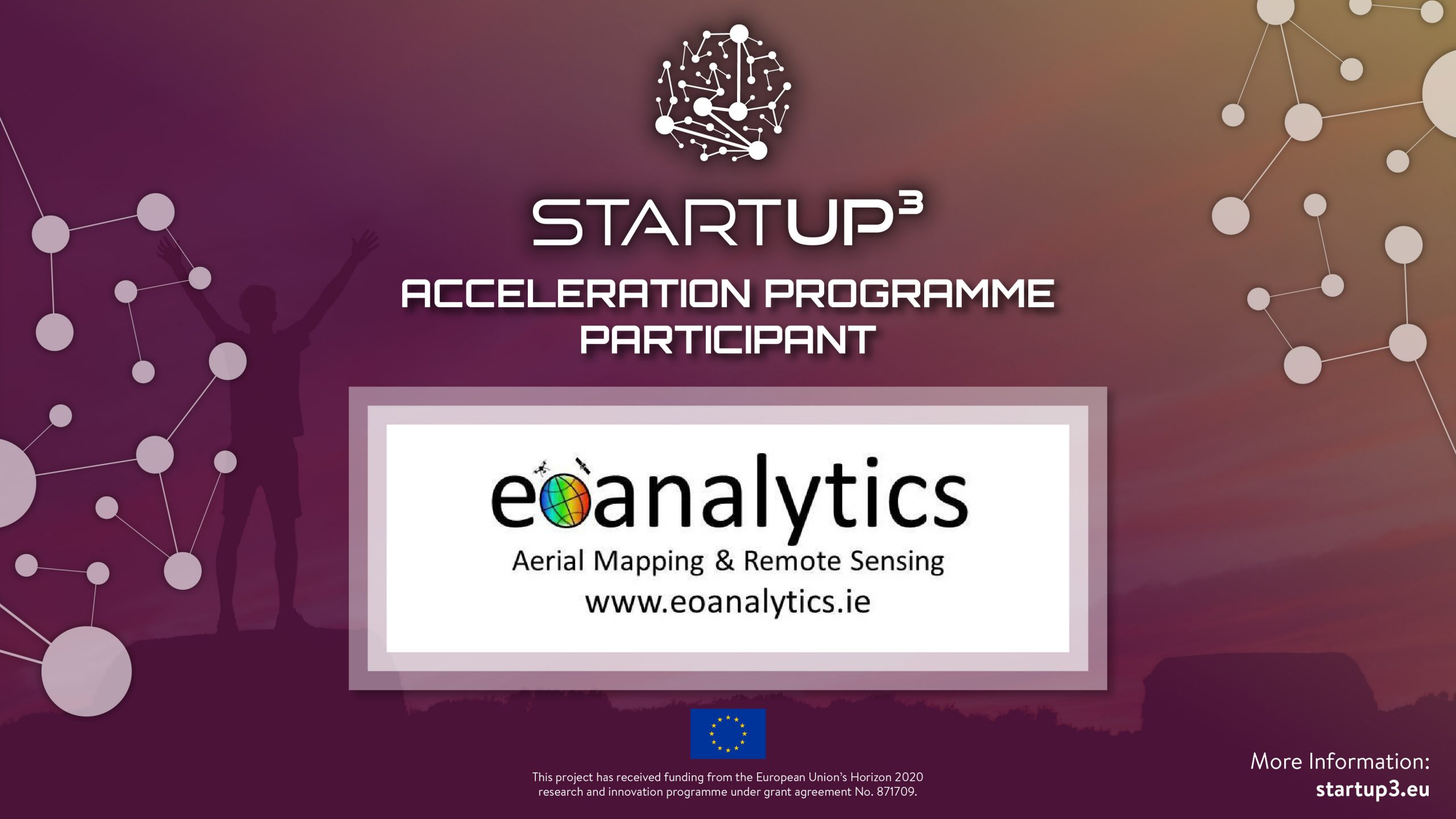 EOanalytics Ltd. is a Dublin, Ireland based SME working the field of agricultural and environmental Earth observation. We are involved in Irish EPA-funded research projects pertaining to upland vegetation phenology and wildfires, and the AgSat project, the ideal agri-environmental Earth observation satellite concept.
The AgSat concept is the next generation of Earth observation satellite. It will provide more useful information faster. I will do this using better spectral bands and on-board edge processing to create real-time data products. This will allow customers to better react and manage emergency situations, including fire and flood information and risks. It will also help the government, farmers, and stakeholders provide food in an environmentally sustainable way.
EOanalytics Limited is excited to be part of the STARTUP3 Project. We look forward to collaborating with other STARTUP3 members on a variety of projects. While our main goal is to advance the AgSat project and make it a reality, we also want work with other companies on their product ideas, providing our Earth observation expertise for a number of applications, including precision agriculture, environmental quality and health, and land cover/ land use change applications.