STARTUP3 Winner – RTsafe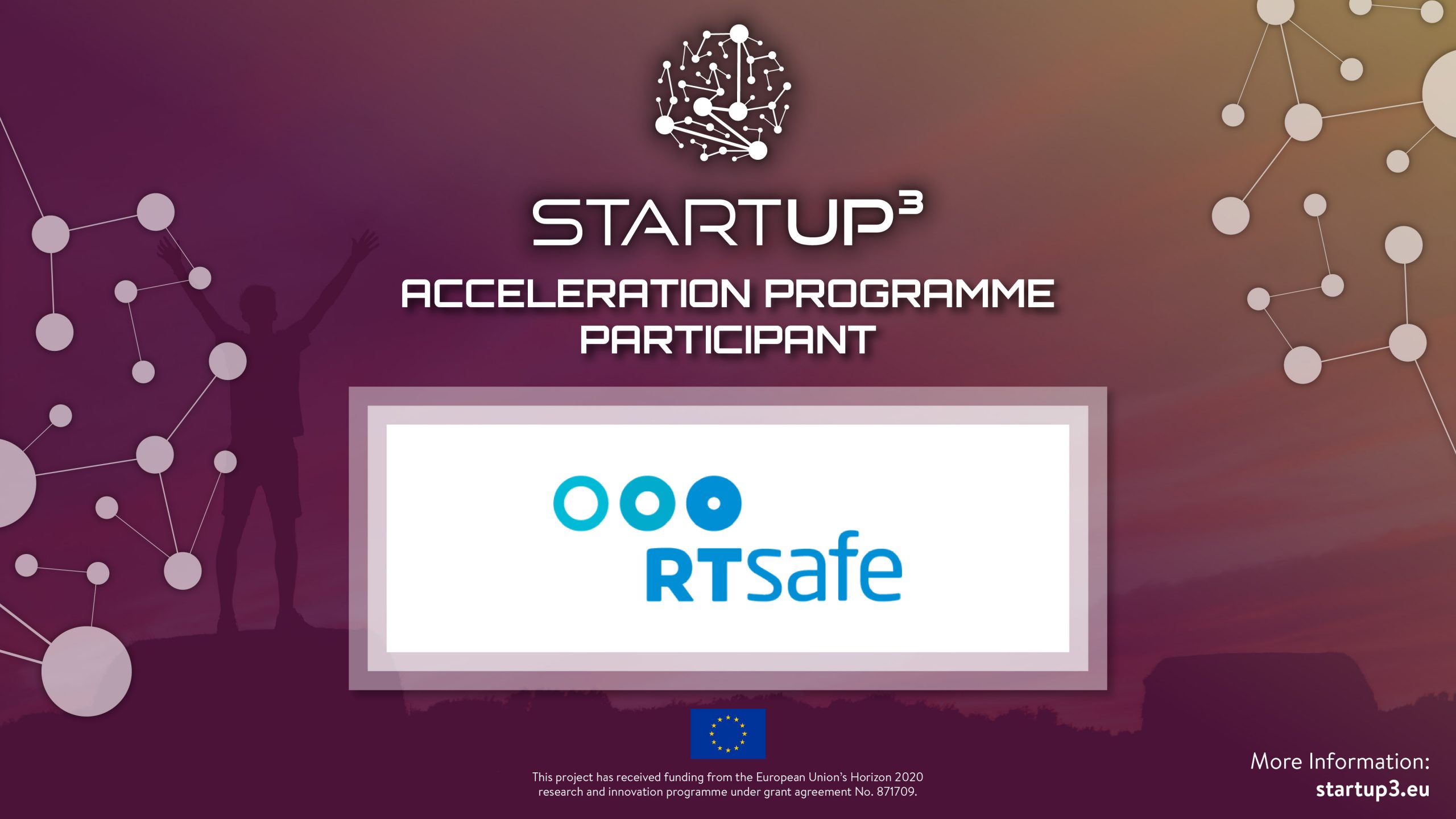 RTsafe was founded in 2014 by three members of academia with extensive research in Radiotherapy Dosimetry, Magnetic Resonance Imaging, and Medical Device Technology. RTsafe has introduced Individualized Care to Radiation Oncology. It designs and manufactures the first Internationally patented / FDA-cleared, patient-specific, anatomically-exact models of human head and brain tissue. These are offered to Radiotherapy clinics for simulating radiation therapy for each patient ahead of actual treatment in a totally risk-free environment, thus maximizing cancer patient safety and treatment effectiveness.
RTsafe's team to date comprises 21 members incorporating strong business skills, scientific knowledge, and technological expertise.
Brain metastases are a serious condition that affects around 4M people annually. Stereotactic radiosurgery (SRS), an ideally highly accurate type of Radiotherapy, is prescribed as a treatment of choice in the vast majority of cases in developed markets. Due to this, SRS is expected to grow by 150% over the next decade. However, inaccuracies and medical errors have been found to occur regularly, leading to either sub-optimal treatments, side-effects or in extreme cases mortality. There has been no way to practically ensure the accuracy of the treatment for each individual patient.
PseudoPatient being an exact anatomical replica of the patient's head (bone and soft tissue), offers a complete 3D means of treatment validation prior to application to the real patient. We offer clinics and patients the unique solution to maximize certainty and safety regarding SRS treatment outcomes.
We are looking for "smart" funding. Meaning, investors in the MedTech industry who can contribute to the company's growth with cross-synergies, networking, and other resources beyond monetary ones.