STARTUP3 Winner – Revalue It Ltd.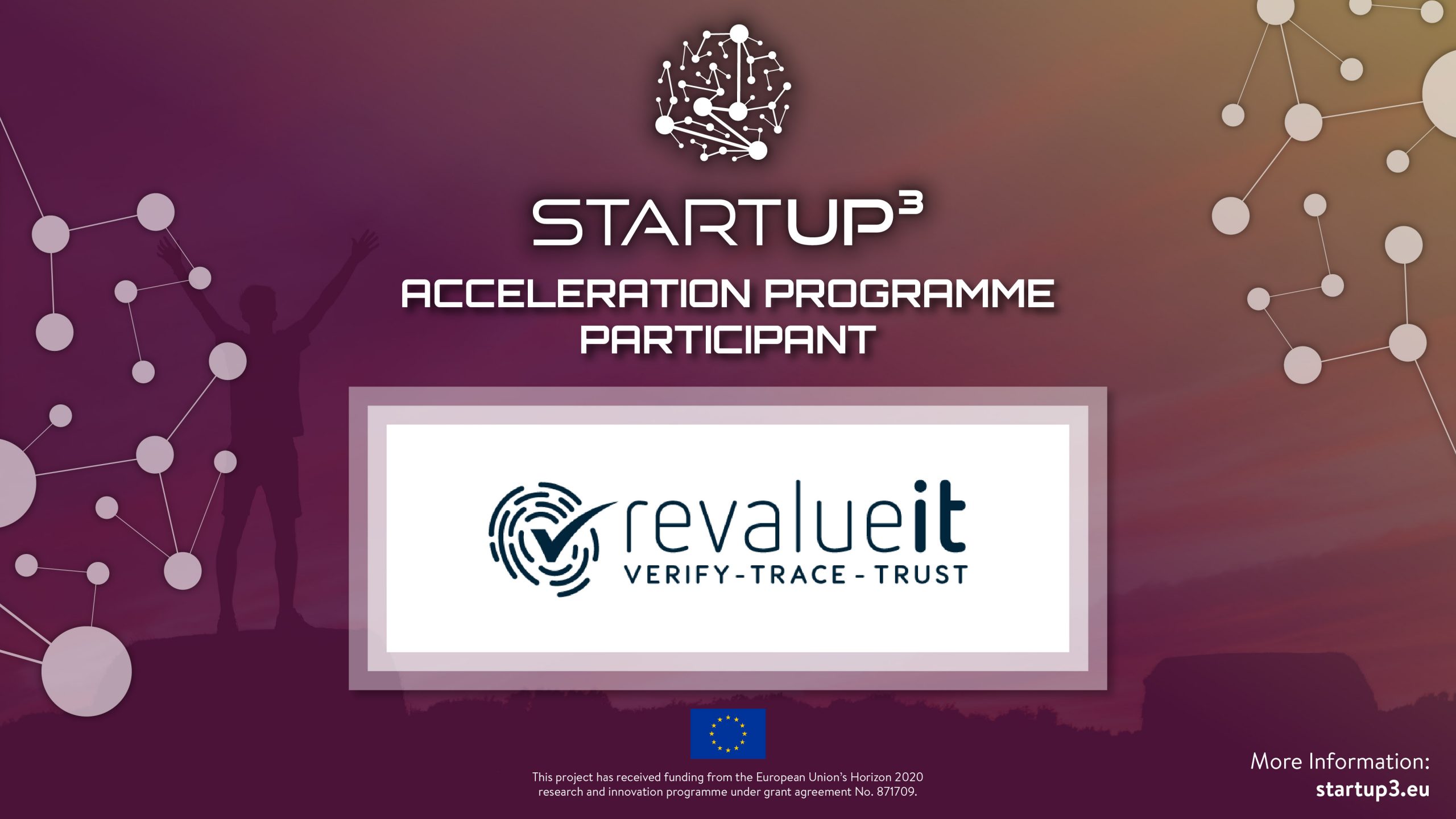 Revalue It offers 3 services to our beachhead market; olive producers. 1) We offer a full traceability system based on the IBM Food Trust blockchain database that tracks the product from the farm to a retail store. 2) Independent Certification (Extra Virgin, Pollutants, Health Claim (polyphenol content), Environmental. 3) Consulting to transition farms toward regenerative agroecology practices. Our CEO Nicolas Netien has been working with Regenerative Agriculture for over 15 years, and his olive oil has received 'The World's Healthiest Olive Oil' record, annually for the past 5 years. We also have a blockchain expert and engineer/systems design.
Carbon Sequestration is the key to reducing the impact of climate change. The biggest anthropological driver to the carbon cycle in agriculture. Modern agriculture releases a large amount of carbon into the atmosphere, while agroecology significantly reverses this trend. Carbon offsets are issued to lands to be traded and bought by atmospheric polluting corporations/sectors. However, these are based on presumptions and are inaccurate.
We aim to develop the technology that will accurately provide data-based scientifically validated carbon sequestration results, and be able to certify/issue carbon offsets.
As with any venture, what is more important than funding is the right education, exposure, and connections to like-minded people/teams/companies., which I believe STARTUP3 brings. The 3 phase approach is very interesting and important for us at this phase in our company's development, and it will take the dedication for a serious team to keep going; a team like ours. Our approach to development is quite novel, and I feel that the STARTUP3 is also a novel approach, and so, very much looking forward to it.