STARTUP3 Winner – Haruspex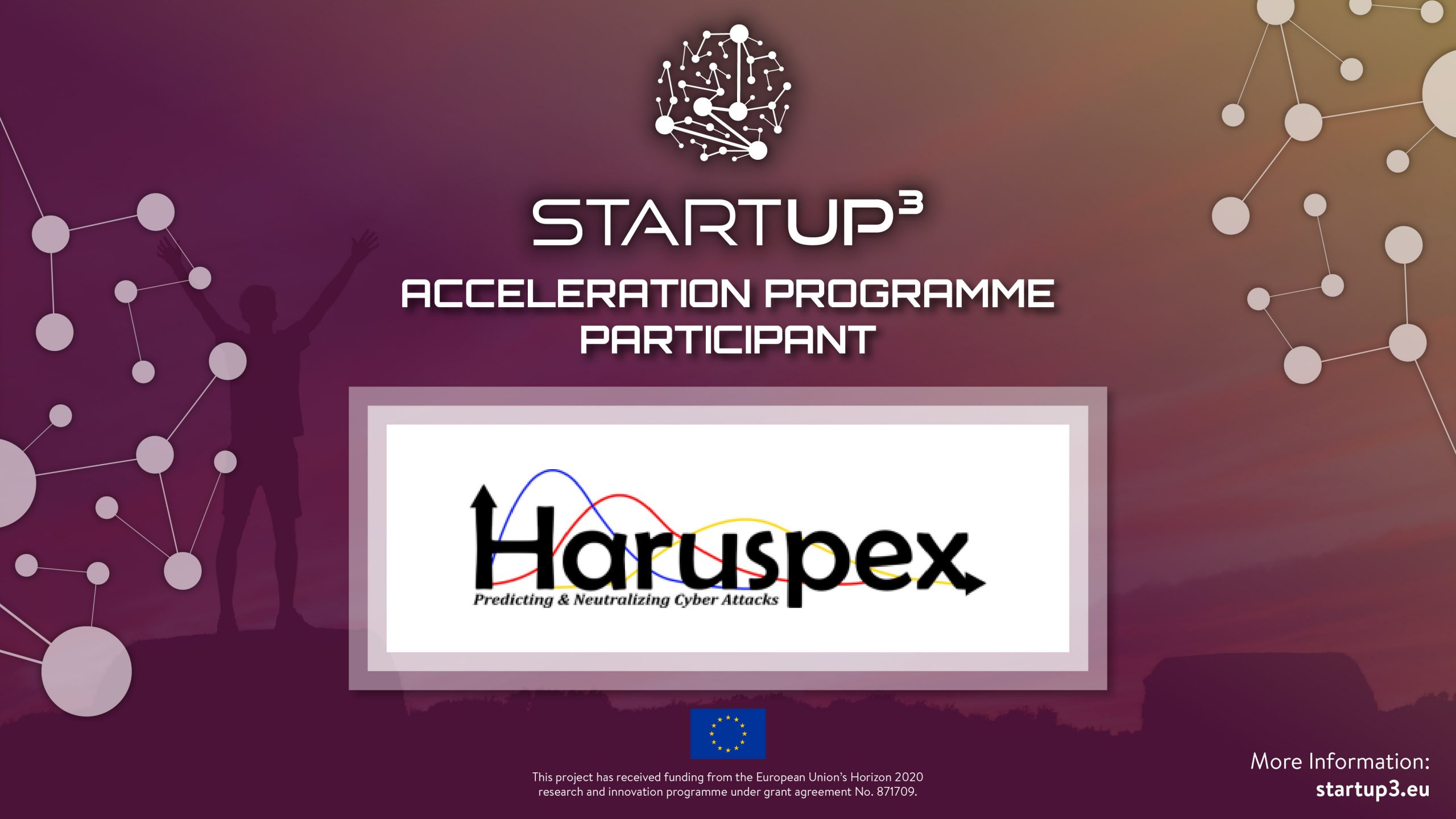 Haruspex is currently the only solution available on the market that is able to predict, according to the desired level of confidence, how an ICT infrastructure could be attacked, before the cyber attacks occur in reality, thus providing solutions to neutralize the attackers, making it the perfect match for securing the IT/OT systems.
The company has been set up in 2017 and has been profitable ever since. The patented products are an output of a very long r&d project of the University of Pisa under the supervision of professor Fabrizio Baiardi who, together with Marcello Montecucco, former IBM manager and CEO of the company, are the two main shareholders. A young and talented team of 10+ cybersecurity experts fill the team, whose business development manager is Filippo Lubrano, with great tractions in the startup world.
The prediction can be performed both before the attacks occur or in real-time, under attack, allowing an unmatched level of Cyber Resilience of IT/OT infrastructure. The prediction provides the customer with all the relevant info concerning which vulnerabilities might be, or are being, exploited by hackers; the success probability of the attacks, and how long the system will resist before fatal collapsing. Moreover, Haruspex can compute the minimum set of countermeasures to neutralize the risk (typically less than 5% of the total vulnerabilities).
Haruspex defines its superior offer by granting continuous, life-long cyber risk assessment and remediation, following the entire period required, and a high added-value Forensics investigation service in case of data breaches.
We do believe that STARTUP3 will be a great chance to develop our network of contacts and gain some leads with some major European players. Our expertise in Italy has brought us to sell our services to some of the biggest companies and governmental entities in the domestic market and we now expect STARTUP3 to boost our international network. We basically to increase our visibility and have the chance to cooperate with important customers to help them secure their systems.