STARTUP3 Winner – Fauna Smart Technologies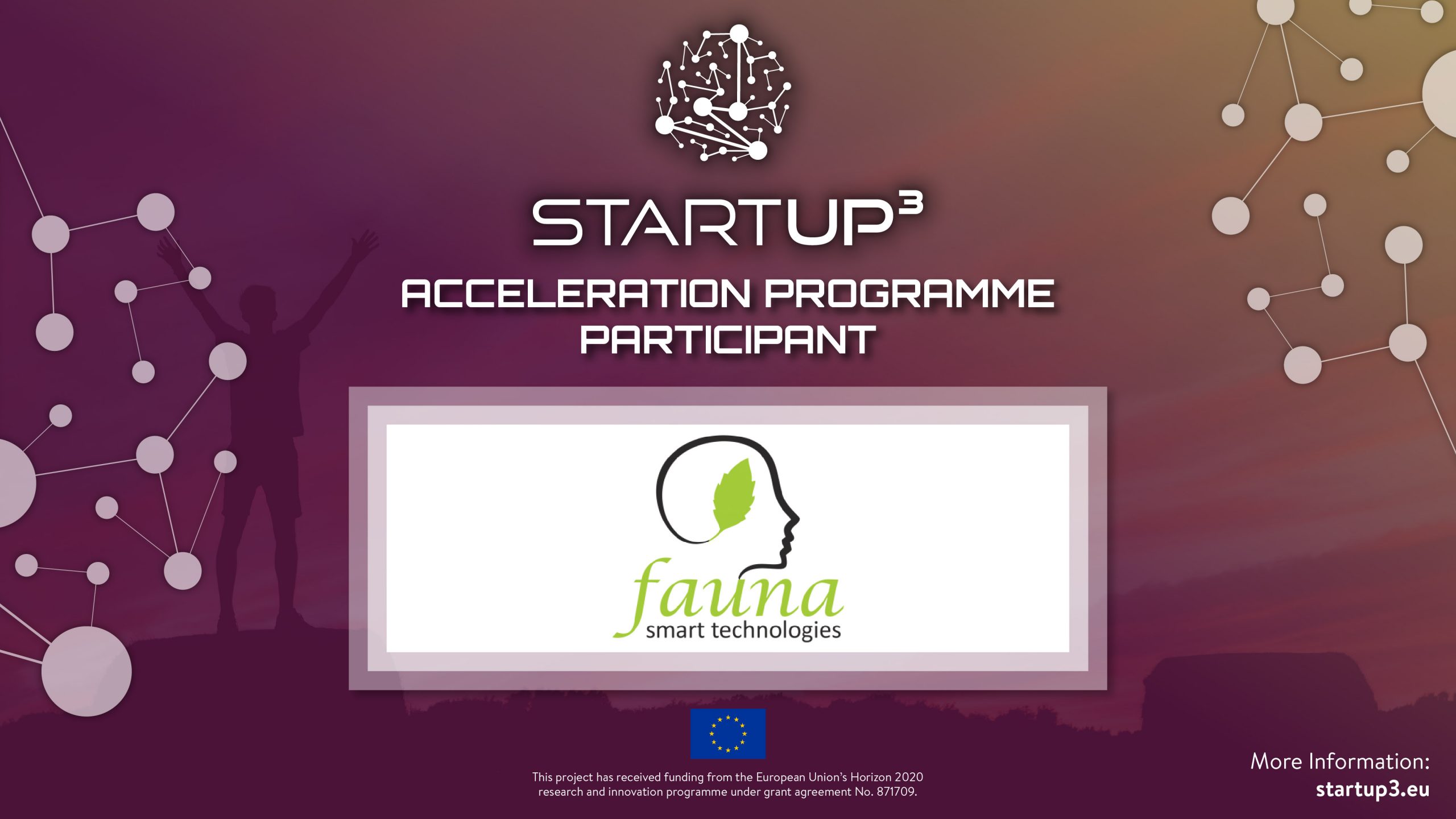 Fauna Smart Technologies builds products based on long-term scientific research for an infinitely sustainable future. We provide farmers with a science & tech system to grow food and re-build biodiversity, heal the planetary ecosystems, starting with agro-ecosystems. This is how we re-design crop protection strategies by placing a focus on plant internal trait – immunity, promoting ecological choices, and infinitely sustainable farming practices instead of fighting pathogens externally with chemicals. We operate in both open and closed agricultural field systems and provide data-driven, science-based digital and hardware solutions via farmer-friendly tools and services.t.
We are developing a digital platform that allows you to keep track on the conditions of your crops, providing insights from in-field data collection. You can pair your already existing devices and get support from specialized services and advisors. Furthermore, after many years of research we have developed a reliable way to detect biological markers of active immunity, using lab-tests. When immunity is active, plants are able to defend themselves, there is no need for further spraying of (bio)pesticides.
I am looking forward to the STARTUP 3 journey and meeting experienced mentors and coaches to assist us in navigating product development and commercialization efforts.