STARTUP3 Winner – NSoilab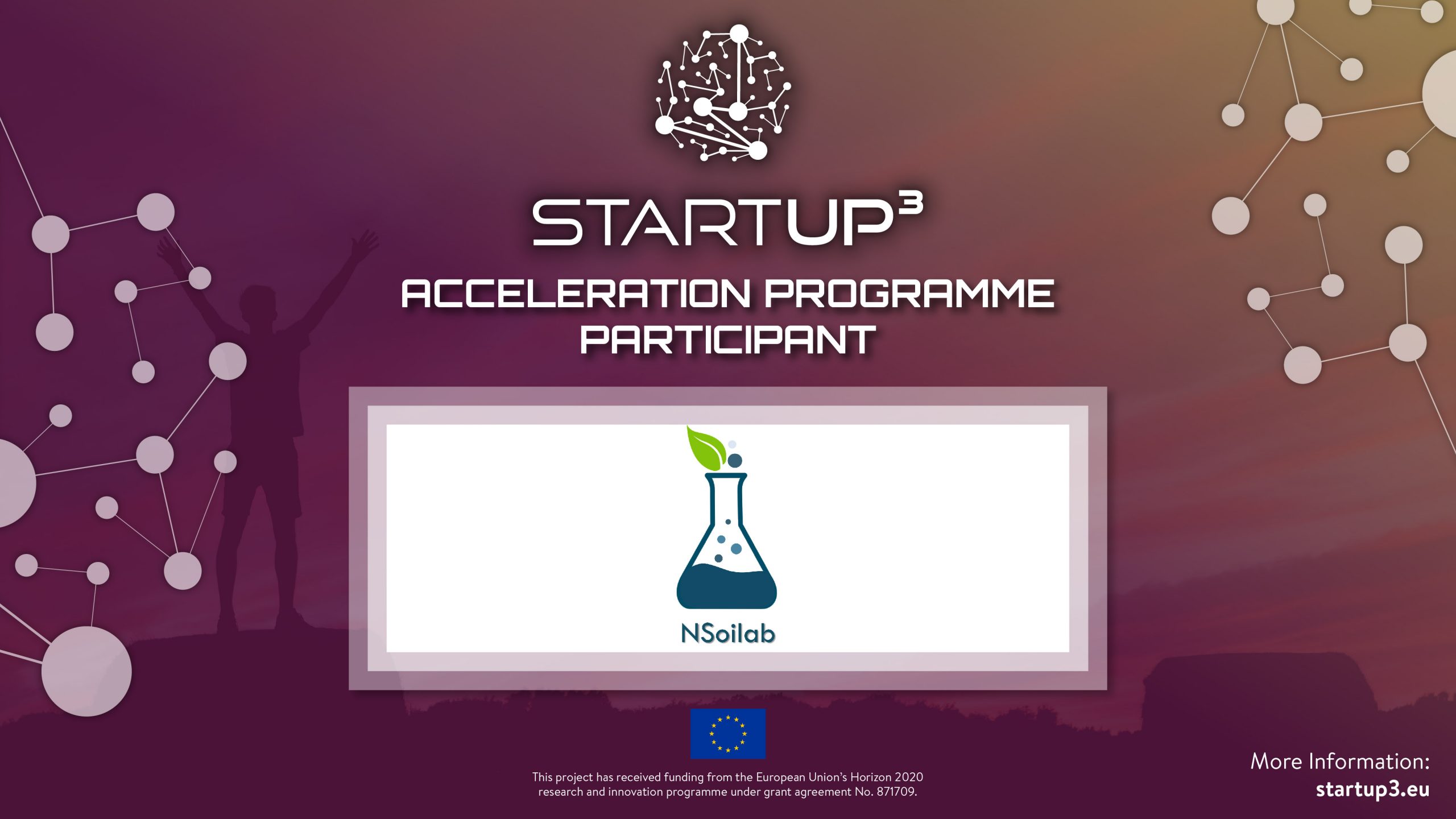 NSoilab is a biotechnological start-up with an idea to produce eco-friendly microbial-based products for application in sustainable and organic agriculture, in order to produce high-quality and healthy food and feed, but also to improve soil quality. The main focus of our company is the development and production of microbial fertilizers with an advanced formulation based on biopolymers, as well as biopesticides. Our team consists of two biotechnologists and one agricultural engineer, with broad personal experience in agricultural activities, sales and marketing. Our vision for the future is to develop and produce personalized and custom-made microbial products for certain soil type and crop sort.
FertyColl is a microbial fertilizer based on biopolymers that promote plant growth and nutrition in an ecologically sustainable way, provides plant protection from target pests and diseases, contributes to better water retention in soil, and maintains soil quality, as one of the vital requirements in agricultural systems. The main advantage of our product includes its unique polymer-based formulation, which provides controlled release of active components, implying higher production efficiency and lower usage frequency, reduced required quantities of agrochemicals, economic savings, and obtaining of healthier food. The biodegradable polymer-based formulation also provides better water retention in the soil, reducing irrigation water use.
Being a part of the STARTUP3 community is the best possible way for the NSoilab to start the entrepreneurial journey. We are a young enthusiasts ready to understand the true nature of the business. Therefore, we expect transformative and enlightening experiences in learning how to define the problem from the customers' point of view and offer attractive solutions accordingly, how to talk to investors about our idea (what do they want to hear), how to protect intellectual property. This is a unique opportunity for us to match up with experts from the business world and get personalized consulting for our business.
Participation in the STARTUP3 Programme would offer an enormous privilege to learn from experts and their knowledge, skills, and experience. The feedback on our idea would help us to facilitate startup building, growing, and improvement of our early-stage product. This programme is an opportunity to identify market problems, test product-market fit, and provide a better understanding of customers' needs. A broad network of participants can be significant support in connecting with potential clients, partners and investors, funding, and business expansion.