STARTUP3 Winner – Latitudo40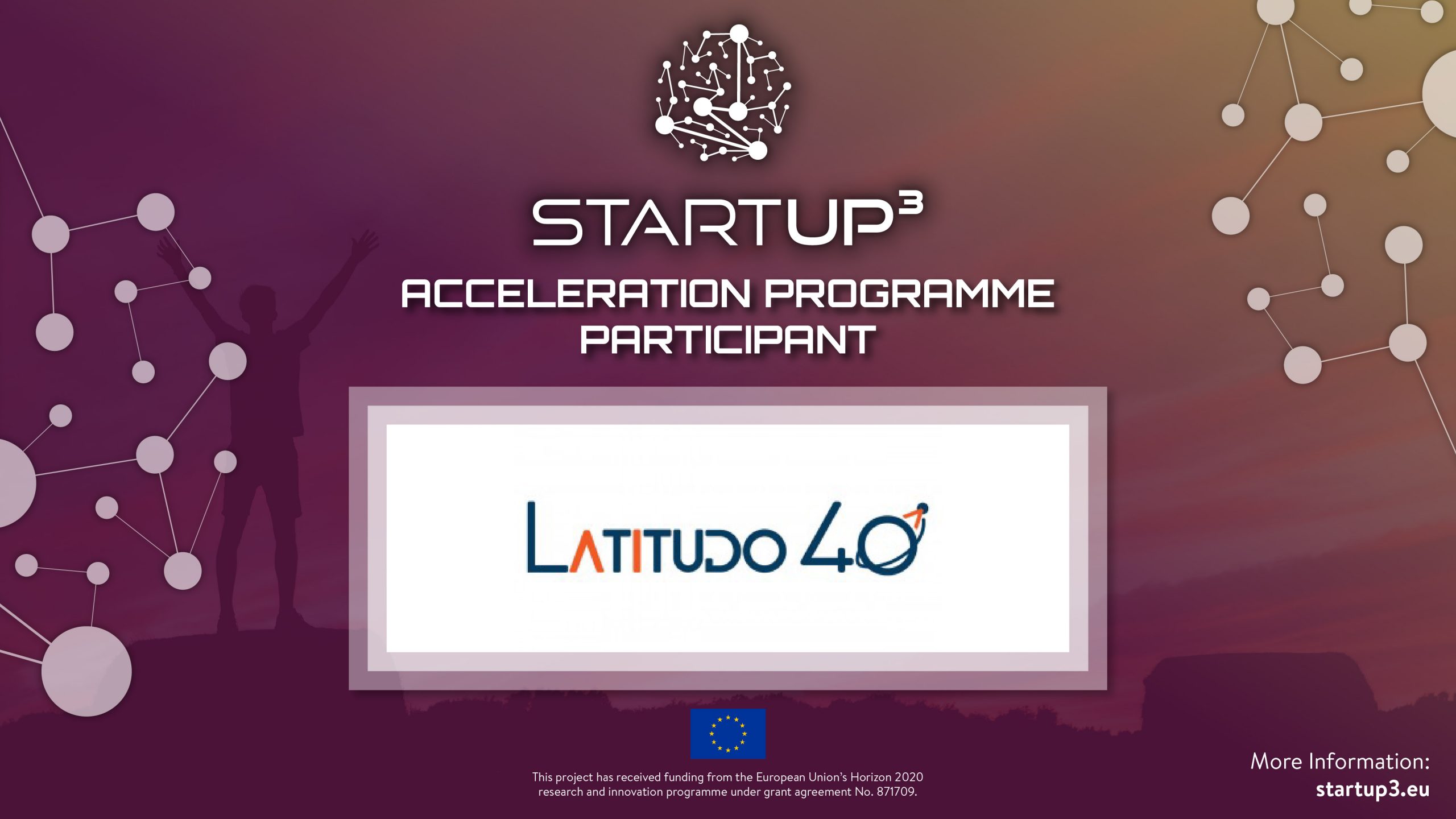 Founded in 2017 by 4 space industry experts and image analysis gurus, Latitudo 40 has combined the 20 years of experience of the "aged" founders to the multidisciplinary and young team which has grown to over 10 people. The team has now artificial intelligence, machine learning, image processing experts, UIX specialists and business development professionals. Our vision is to give easy access to satellite images for everyone.
Latitudo 40 has created the easiest and fastest platform to turn satellite imagery into geospatial information to support everyday decisions. Every day we put our passion in creating new tools that allow people to monitor the earth, with the skills and knowledge you need to read an email or post your pictures on social networks. With all this information at your fingertips, you can make better and faster decisions to support your activities and have a positive impact on your daily process. From infrastructure monitoring, to precision agriculture and emergency response, we believe that understanding the pace of world changes will help to change it, in the right direction.
STARTUP3 is a great opportunity for our company, both for the ability to have an evaluation of our business model and for the great networking opportunities.