STARTUP3 Winner – Terroir from Space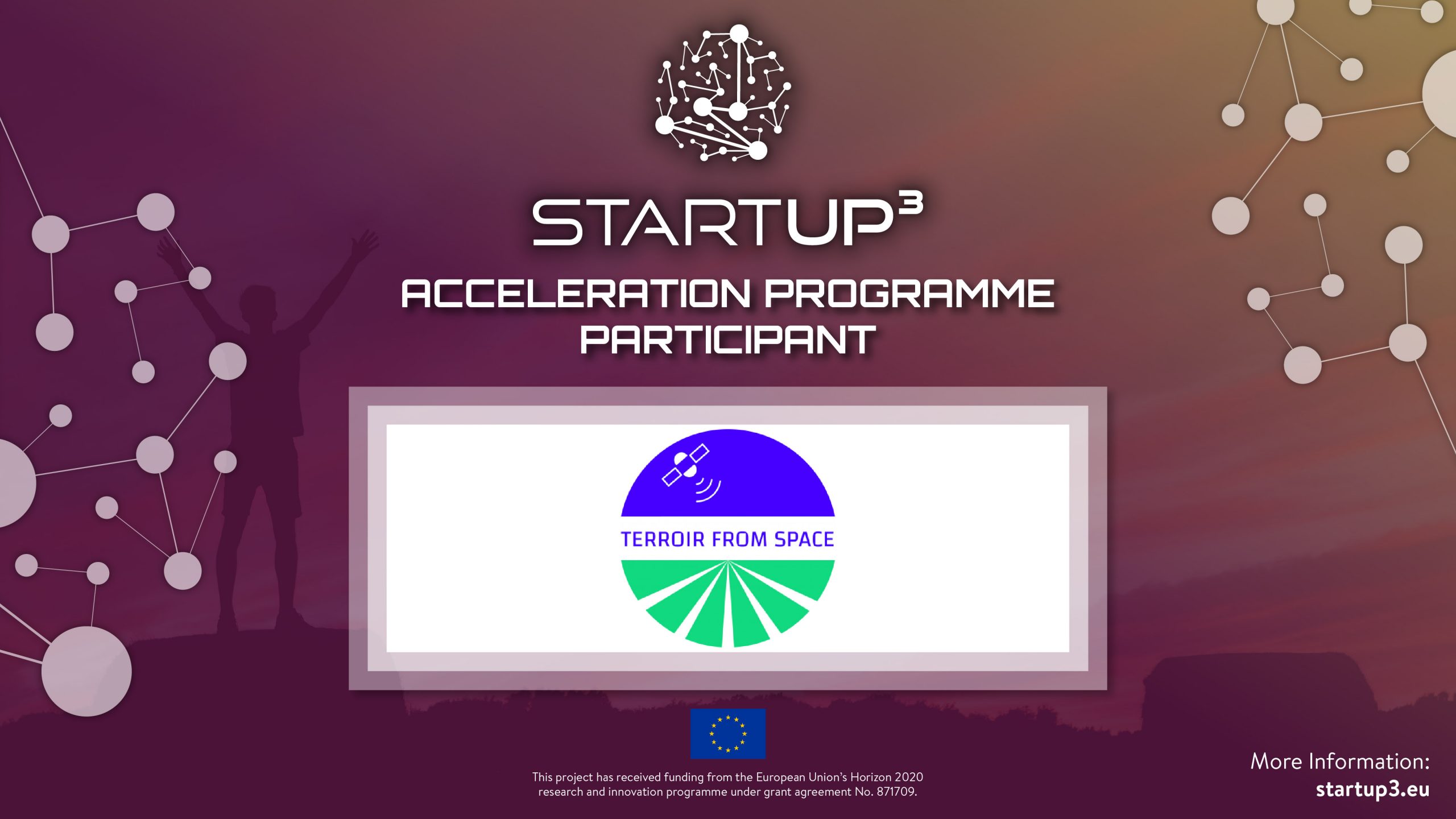 Terroir from Space started its journey at the end of 2019. At the beginning of 2020, it was selected from a European accelerator, receiving first equity-free funding. Ever since, it started to develop its service in close interaction with potential customers, growing also its network made of tech-experts and startups. Currently, Alessandro Saetta, the founder, is the sole member of this project: he is an Italian Aerospace Engineer, soon to graduate as MSc Space Engineer from Politecnico di Milano. He has a solid background in Space technologies and downstream applications, with a passion for high-quality wine. Coupling his academic background with this passion, he decided to develop a service in support of modern viticulture, more and more affected by climate change, exploiting EO data and AI. Soon a new member will join the team, supporting the current development of the solution.
Terroir from Space offers a service to detect unexploited planting sites eligible to host vineyards. By exploiting EO data, several parameters associated with the soil and the climate are obtained for different locations. By ingesting this information within our properly trained AI algorithm, we can detect and classify new planting sites, with long-term resilience to climate change. Thus wine growers will safely invest acquiring new land, producing high-quality grapes in good quantity across the years. Moreover, we offer a monitoring service of the status of existing vineyards, providing advice on the best agronomic practices to be implemented.
I believe my participation in the STARTUP3 Project will boost the development of my startup: thanks to the training sessions I will finetune my service on the customers' needs and improve the marketing side; moreover I will effectively estimate my MVP and outline a solid roadmap. Being also part of an international network of promising high-tech startups from various sectors is a great added value. Finally, if well played, I have the chance to receive the needed funding from a pool of investors.