STARTUP3 Winner – Termodron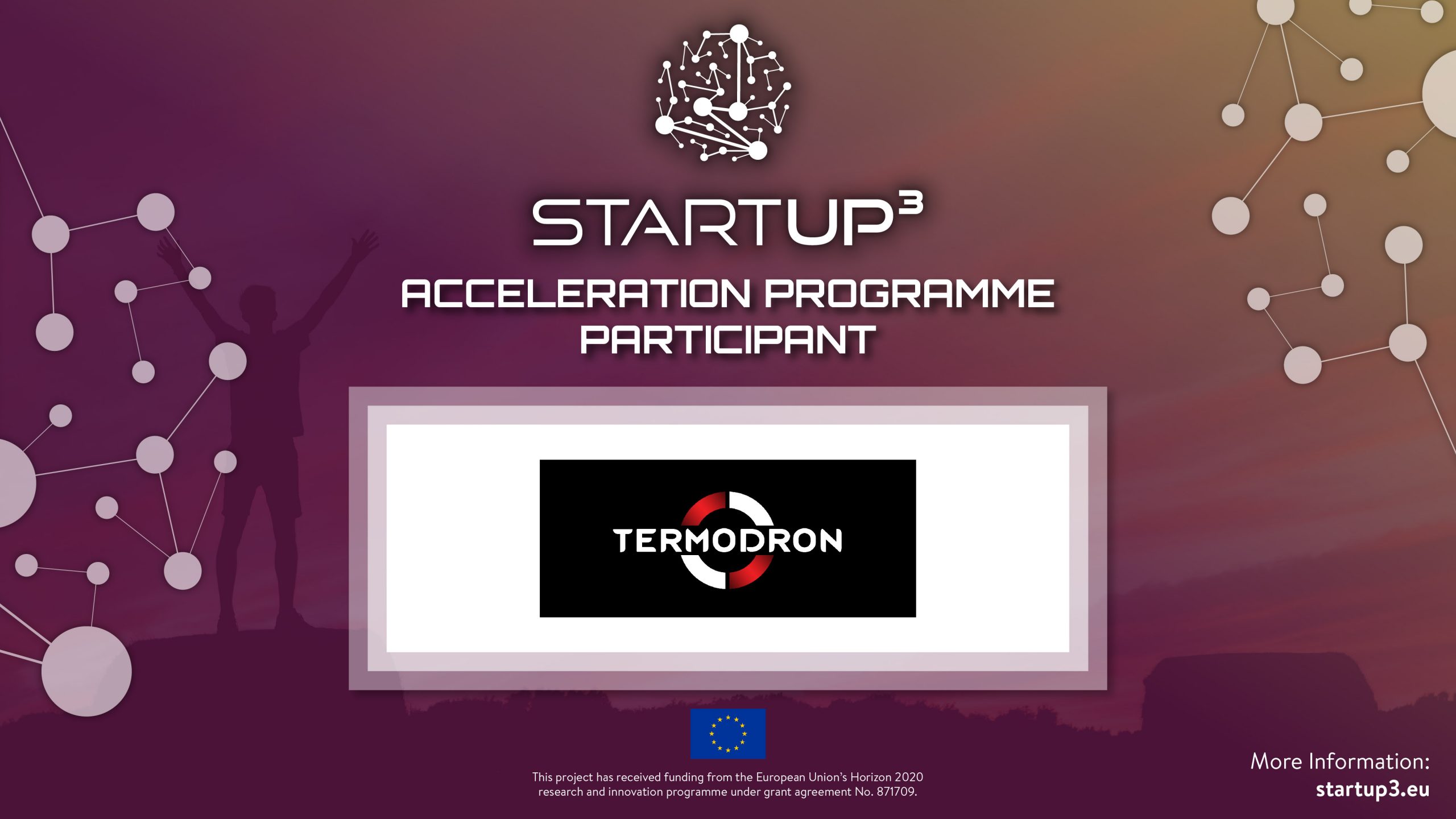 At Termodron we are helping to decrease the use of chemicals in the agricultural industry, reduce costs, and gain a positive impact on the environment with the incorporation of drones and other modern technologies. We have successfully managed to integrate the technologies to major professional farmers and farming companies in Slovenia. Our team has experience from IT, mechatronics, agronomy, and marketing sectors.
We are providing innovative service as a solution; based on collected data about crop status using advanced sensors and satellites we make prescriptions for fertilization, spraying, and other tasks in food production. Results are integrated into existing farming machinery and infrastructure to achieve optimal results.
We look forward to learning new knowledge about building a sustainable business ecosystem and to meeting new people.