STARTUP3 Winner – BotX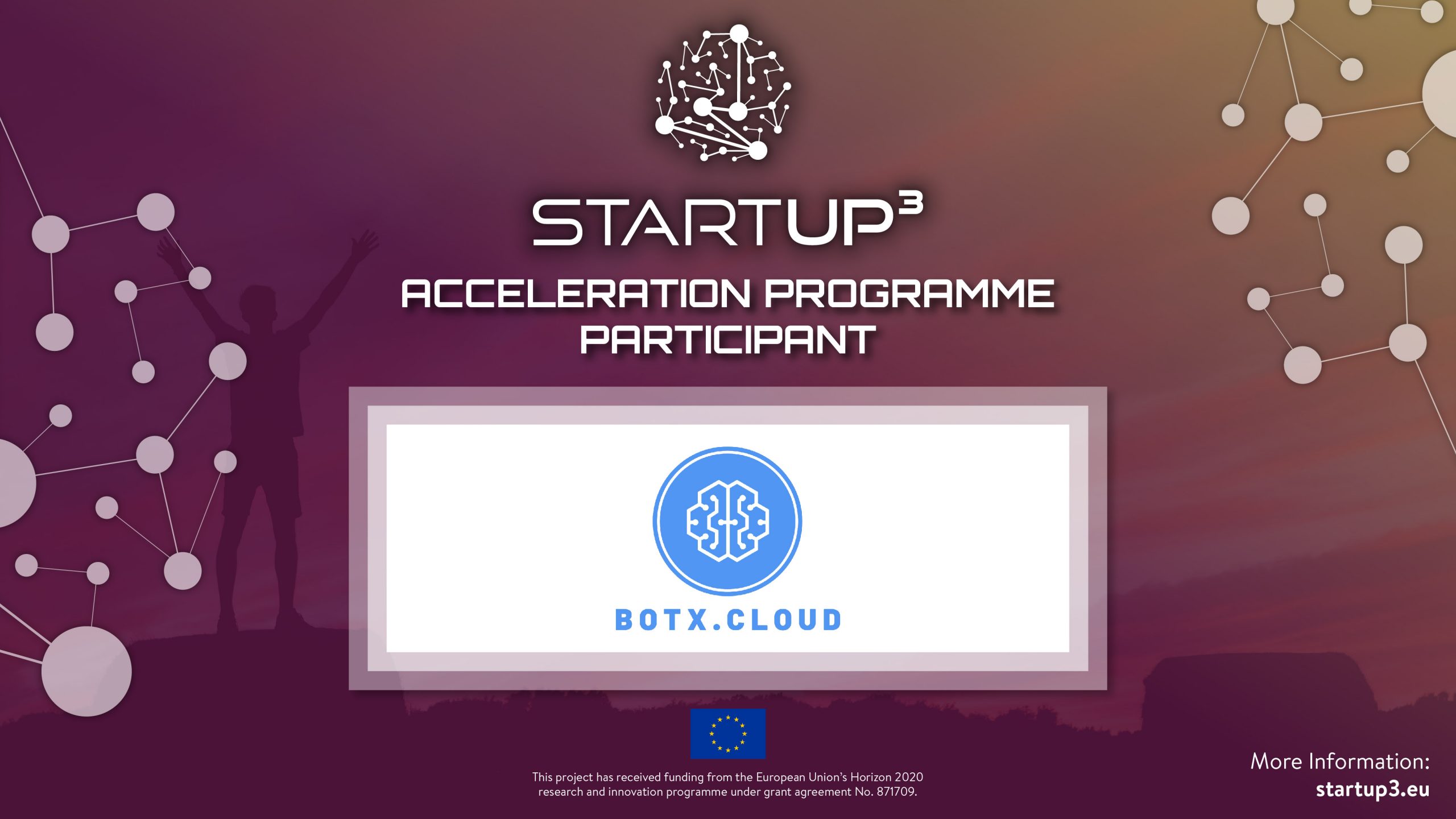 BotX is an artificial intelligence platform that allows companies to automate their processes and tasks. Some of our customers have been able to replace 80% of staff by our robots and perform the specific functions 99.9% faster, which has brought them millions of euros of new business deals and saved their expenses. We are a team of highly enthusiastic individuals from multiple fields and a solid engineering background. The most significant advantage of BotX is that it is a conceptual platform running in the cloud as SaaS. It's a very flexible system with user-friendly interfaces, which makes it fully prepared for future growth.
Access to the AI and automation without engineering skills. BotX is not only about the AI itself but also provides an ecosystem with other sets of innovative data instruments that are combined into a single product. The concept of BotX is the most significant unique innovation.
STARTUP3 Project is an excellent initiative from which we expect access to problems faced by participating corporates and offer them our solutions.