Throwback: STARTUP3 AI Innovation Challenge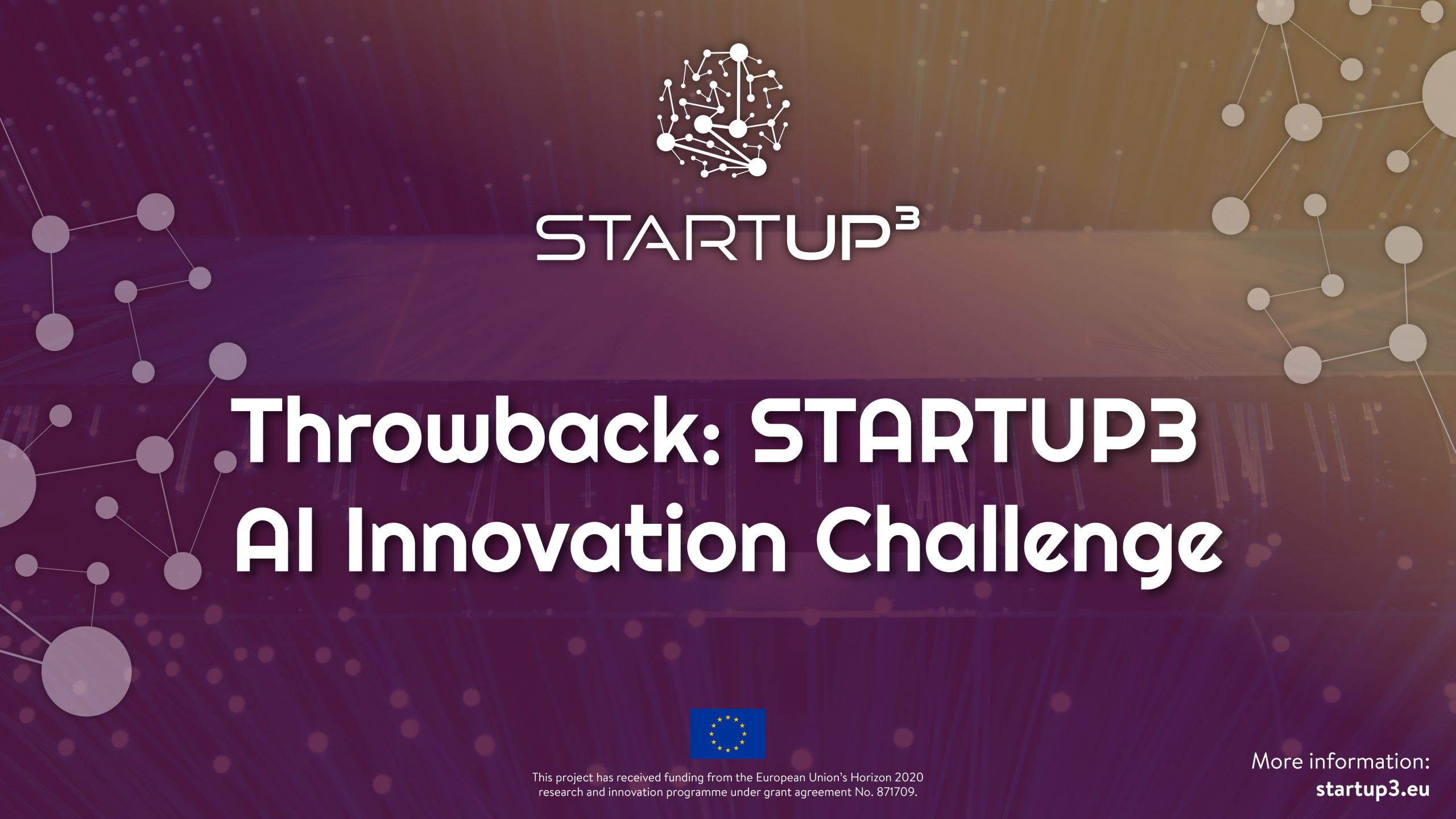 Throwback on rich exchanges on Artificial Intelligence – Congratulations to Detektia!
On the 11th of May 2021, the last STARTUP3 Innovation Challenge was hosted on the SCS Plenary AI/Big Data Work Group. SMEs, Corporations, and academics experts in this field shared observed trends and challenges, and fresh news on their activities with the SCS ecosystem players in order to update the cluster's roadmap. A nice stage for our startups to pitch their innovative solutions with cutting-edge AI use cases! 
For this occasion – welcoming European startups – this event was open to the European sphere, an opportunity to share practices with European counterpart clusters. A special thank to the French SCS team and members for having performed their keynotes in English!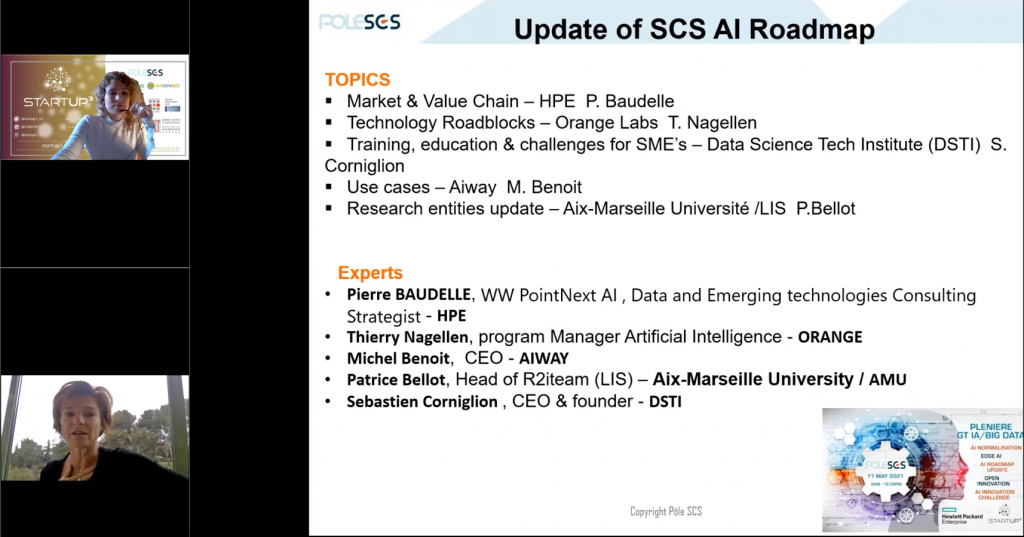 The AI Innovation Challenge was opened to 5 STARTUP3-accelerated startups, and to 5 startups from SCS' ecosystem, involving AI in their solutions. And the most innovative solution in which AI has the most impact was won by the STARTUP3 Top 5 Detektia! Followed by Haruspex (STARTUP3 Top 10) and the Polish startup MTap.
1st place Detektia won a visibility package on the SophIA Summit worth 1 800€. This conference gathers major experts who will share last scientific advances in AI. The startup will expose on a virtual booth and have full access to the conferences.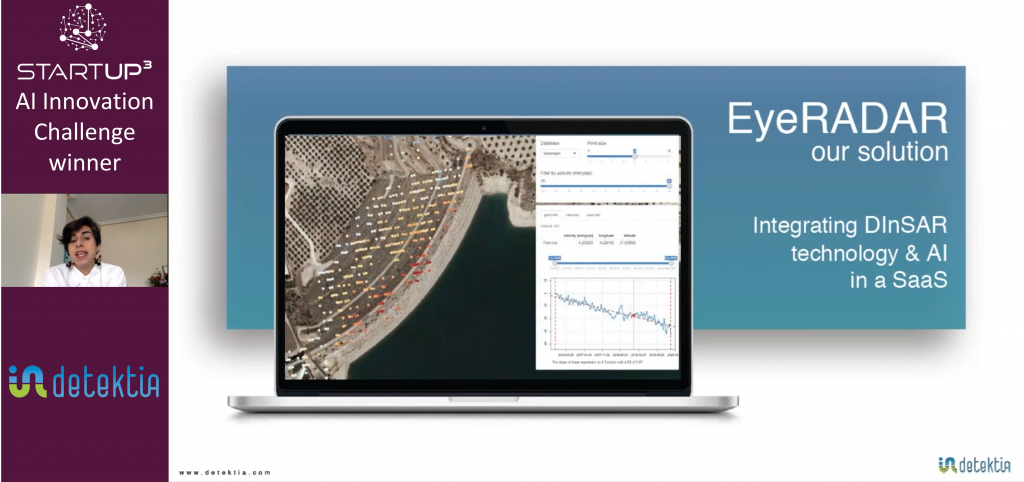 Detektia is a Spanish startup offering a low-cost infrastructure monitoring tool based on the latest RADAR satellite technologies and Artificial Intelligence, which provides accurate data on the deformation of terrains and infrastructures at any point of the planet, without the need of in situ instrumentation.
I really appreciate the invitation and the opportunity to participate in the AI challenge. I really enjoy pitching and learning from other startups. The organisation of the pitch session was very agile and dynamic, as well as the voting phase. It is a pride and a great opportunity for Detektia to participate in challenges like this.
I really appreciated the dynamism of the Innovation Challenge, and the high level of the contestants who performed quality pitches. It was a pleasure for the SophIA Summit to support SCS and the STARTUP3 project on this event, and we are looking forward to welcoming Detektia in November!
The event was supported by