STARTUP3 Top 25: Get to know Europe's top-notch deep-tech startups!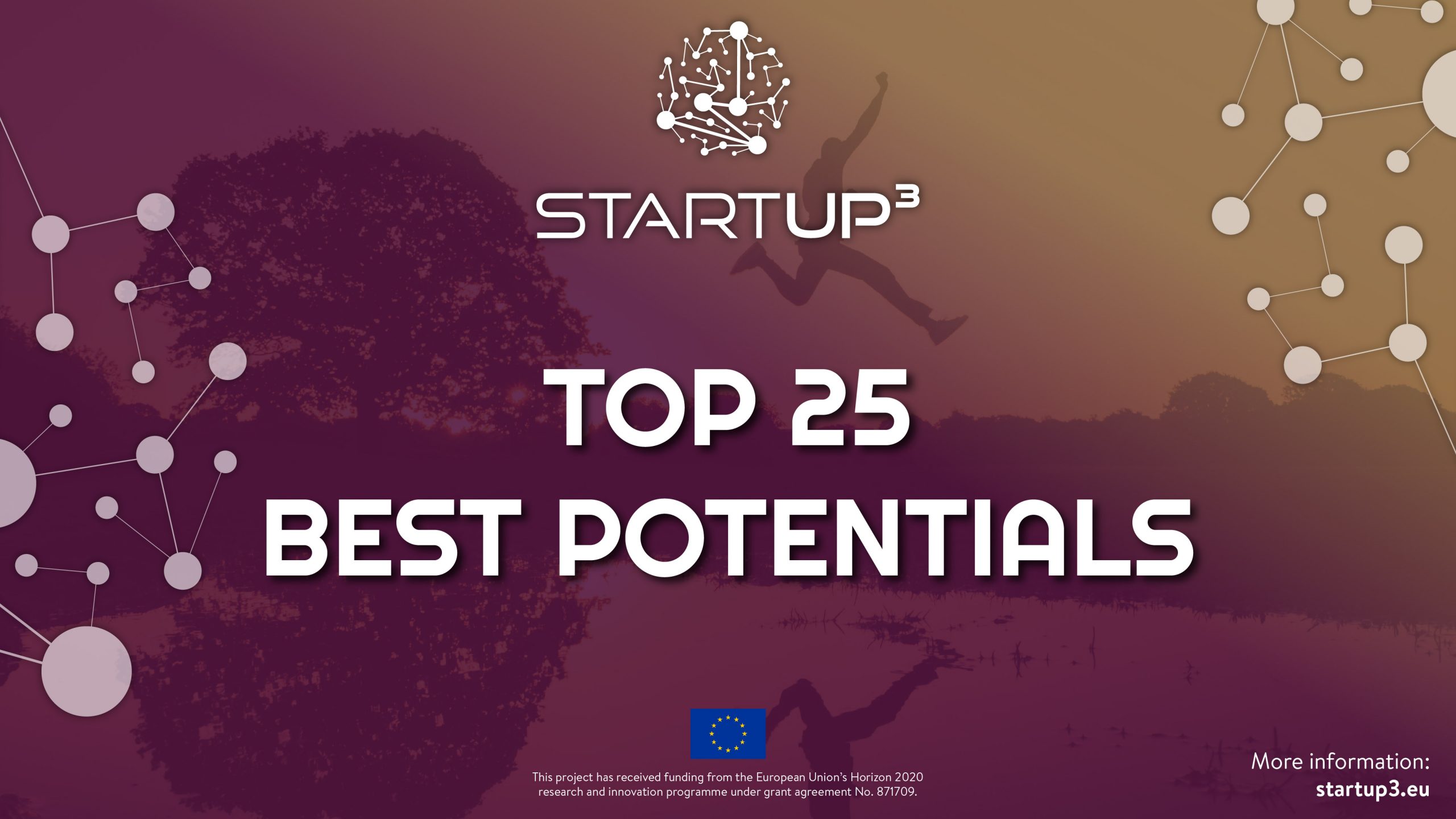 STARTUP3 Open Call brought us 250 top-notch deep-tech startups and SMEs from 36 European and H2020 eligible countries – get to know the Top 25 Best Potentials!
After the closure of a quite successful STARTUP3 Open Call that attracted applicants from 36 different countries, including 23 out of 27 countries of the European Union (EU) and most of the eligible countries outside the EU, applicants have passed through an interesting peer-to-peer evaluation process where they were at the same time participants as well as the evaluators. Participants of the STARTUP3 Peer-to-Peer Evaluation had a great journey through different industries and interesting solutions, but after 1 month of evaluations – the top 25 Best Potentials have emerged!
Get to know the 25 startups & scaleups embarking on the STARTUP3 Journey – STARTUP3 Business and Growth Accelerator – where they will be provided with dedicated pan-European support for business growth that aims to boost them to become major dominant companies in their respective markets!
Within the first phase of the Acceleration Programme, STARTUP3 supports innovators to challenge their concepts and ideas, identify market problems, estimate the MVP and overall product effort, as well as also to identify their competitors from the deep-tech sphere.
STARTUP3 Top 25 Best potentials come from different deep-tech industries, such as Robotics, IoT, AI, Agritech, Biotech, Smart City as well as Medtech and Earth Observation. STARTUP3 Team wishes them luck in the next phases, to find solutions for their problems, get the best corporate match as well as to find a perfect investor for their company!