ATLAS Open Call – Develop New and Innovative Services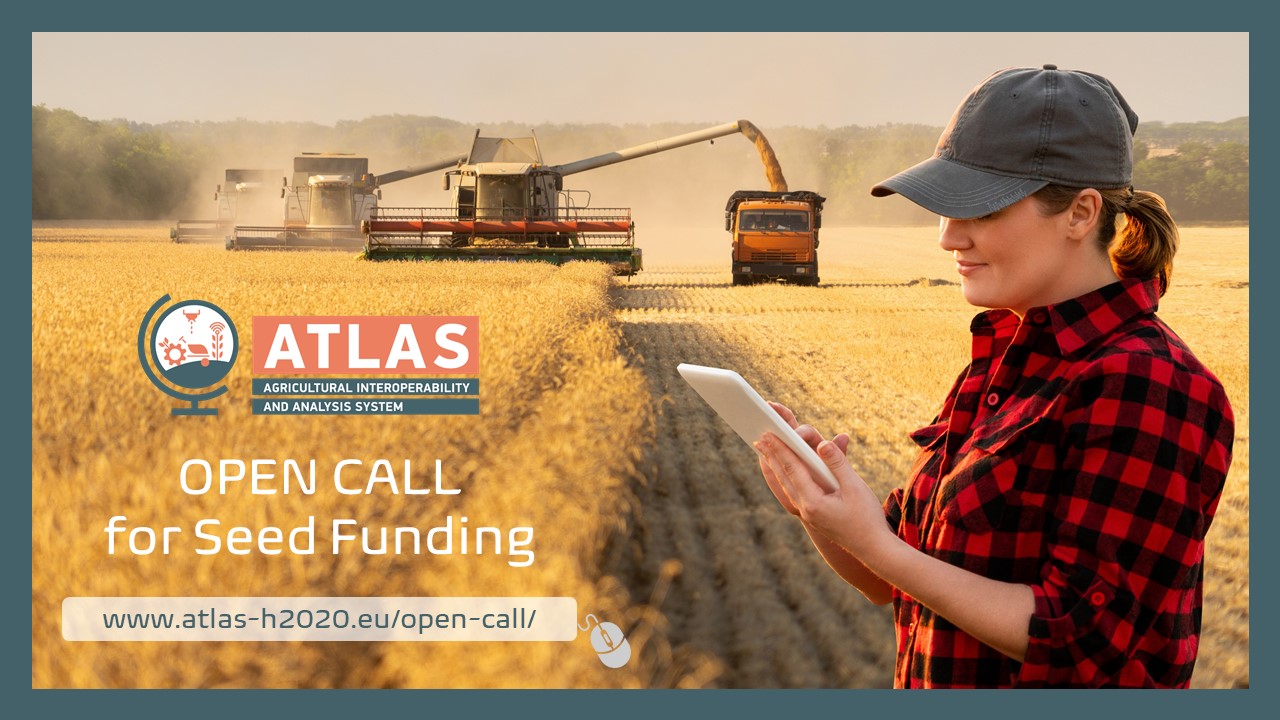 STARTUP3 encourages you to apply for the ATLAS Project Open Call and develop new and innovative services by making use of the technical foundation the ATLAS network provides
!
The ATLAS Project will build an open, distributed and extensible data platform based on a microservice architecture which will offer a high level of scalability from a single farm to a global community. ATLAS will involve all actors along the food chain, simplifying and improving the processes from farm to fork. Through the support of innovative start-ups, SMEs and farmers, ATLAS will enable new business models for and with the farmers and establish sustainable business ecosystems based on innovative data-driven services.
What is the ATLAS Open Call?
ATLAS is developing an open, distributed, and extensible data network based on a microservice architecture. It will offer innovative, data-driven services in agriculture to everything from single farms to an entire global community. The technology developed in ATLAS will be tested and evaluated within pilot studies at a variety of agricultural operations across Europe.
The open call aims to establish these pilot studies in alignment with agricultural use cases at the farming operations of the consortium's end-user partners. It will also establish Innovation Hubs around these pilots in order to implement a sustainable ecosystem of innovative companies.
ATLAS is looking for entrants with proposals that seek to develop new and innovative services by making use of the technical foundation the ATLAS network provides. The proposed projects should demonstrate specific value for either consumers or stakeholders along the agricultural value chain. The work carried out in these projects should have a thematic focus on developing services that build on and extend the use cases carried out within the ATLAS project.
SMEs, start-ups, and farmers legally established and based in one of the EU Member States or an H2020 associated country (as defined in the H2020 rules of participation) are welcome to apply.
What will be provided by ATLAS?
ATLAS will provide technology to access various kinds of data, including:
Interfaces to on-board sensor data from agricultural machines
Interfaces to data from in-field sensor networks
Interfaces to data from data analysis services
On-board computers and runtime environments for running applications
Access to data repositories
Open Call Topics
TOPIC 1: Weed and Pest Control

TOPIC 2: Irrigation

TOPIC 3: Asset Tracking and Fleet Management

TOPIC 4: Efficient and Transparent Nutrient Cycle Reporting

TOPIC 5: Behavioral Analysis and Management of Livestock

TOPIC 6: Information Platform for Farmers

TOPIC 7: Open Technology for innovative Agriculture
Funding
In 2020 and 2021, the ATLAS consortium will fund five to 10 business entities per open call in two rounds. A budget of EUR 75,000 is foreseen to develop a use case for each proposal; this budget includes an in-kind contribution of at least 30% from the applicant.
The deadline for submitting your proposal is the 15th of September 2020 (23:59 CEST).