STARTUP3 Top 5 Winners: Take a Look at the Best Deep-tech Innovators!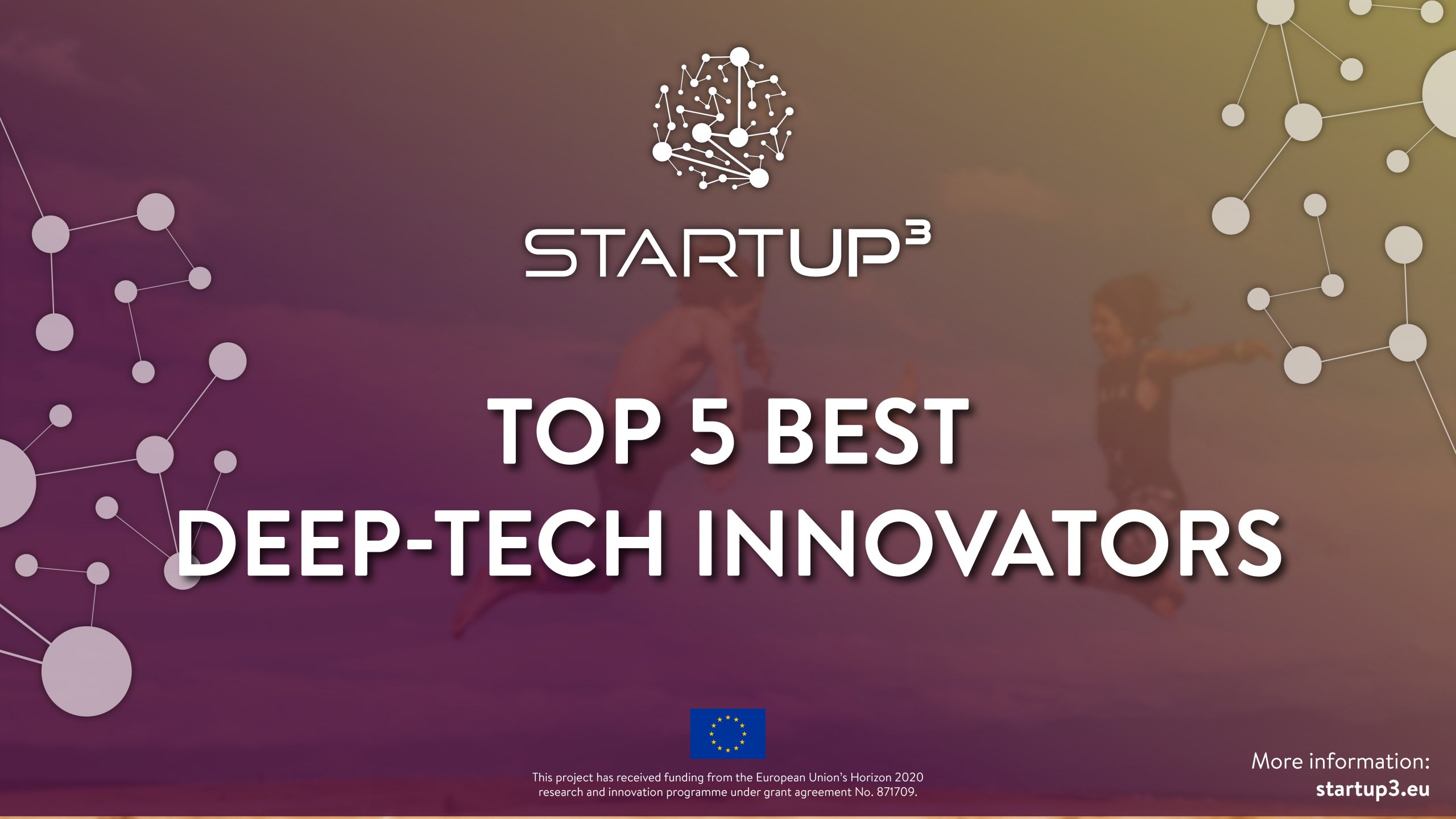 The STARTUP3 Project announces the Top 5 Innovators! Teams from all over Europe will continue working hard on the next great deep-tech startup. Within the next three months, they will accelerate their market presence together with the Corporate Pool members and dedicated mentors from the programme!
At the end of March, 10 startups of the STARTUP3 Accelerator Programme presented their pitches to show the international jury the result of their hard work and progress throughout the last 6 months of the programme. Concretely, they have shown their business and financial plans which provided additional basis for the jury's assessment.
The jury was composed of a very diverse mix of professionals from the innovation and entrepreneurship ecosystem with many years of experience under their belt in the roles of founders, entrepreneurs, coaches, investors as well as business developers in local and global ecosystems..
After the assessments on the Founder Studio Platform, and having in mind the above criteria such as business readiness but also organisational and innovation capacity, the jury selected 5 teams as the winners of the STARTUP3 Accelerator Programme. From Agritech, Healthech, Retail, Consumer Relations to XR, AI and Earth Observation – the 5 winning teams are living examples of how digital innovations are supporting communities to make each sphere of life easier.
The 5 winning startups and their bright ideas which you will probably hear of in the future are:
More about 3rd phase – PRODUCT2MARKET
STARTUP3 is a mentorship-driven accelerator programme. Phase 3 focuses on customer access, strategic alliances between startups/ SMEs & corporates, and rapid internationalization. With this in mind, support activities will revolve around bid mentoring, improving interpersonal skills for dealing with clients, VCs and CVCs, pitching in front of accelerators and investors.

The STARTUP3 Networking & Collision Days will be organized where each startup/ SME that took part in the Product 2 Market phase will present their innovative solutions and business models to the crowd of investors, STARTUP3 Corporate Pool, and the general public. 

The combination of all these activities will help our startups/ SMEs validate their business model, connect to the market and investors/ partners.