Swiss International Airlines approved the BeOn IoT Solution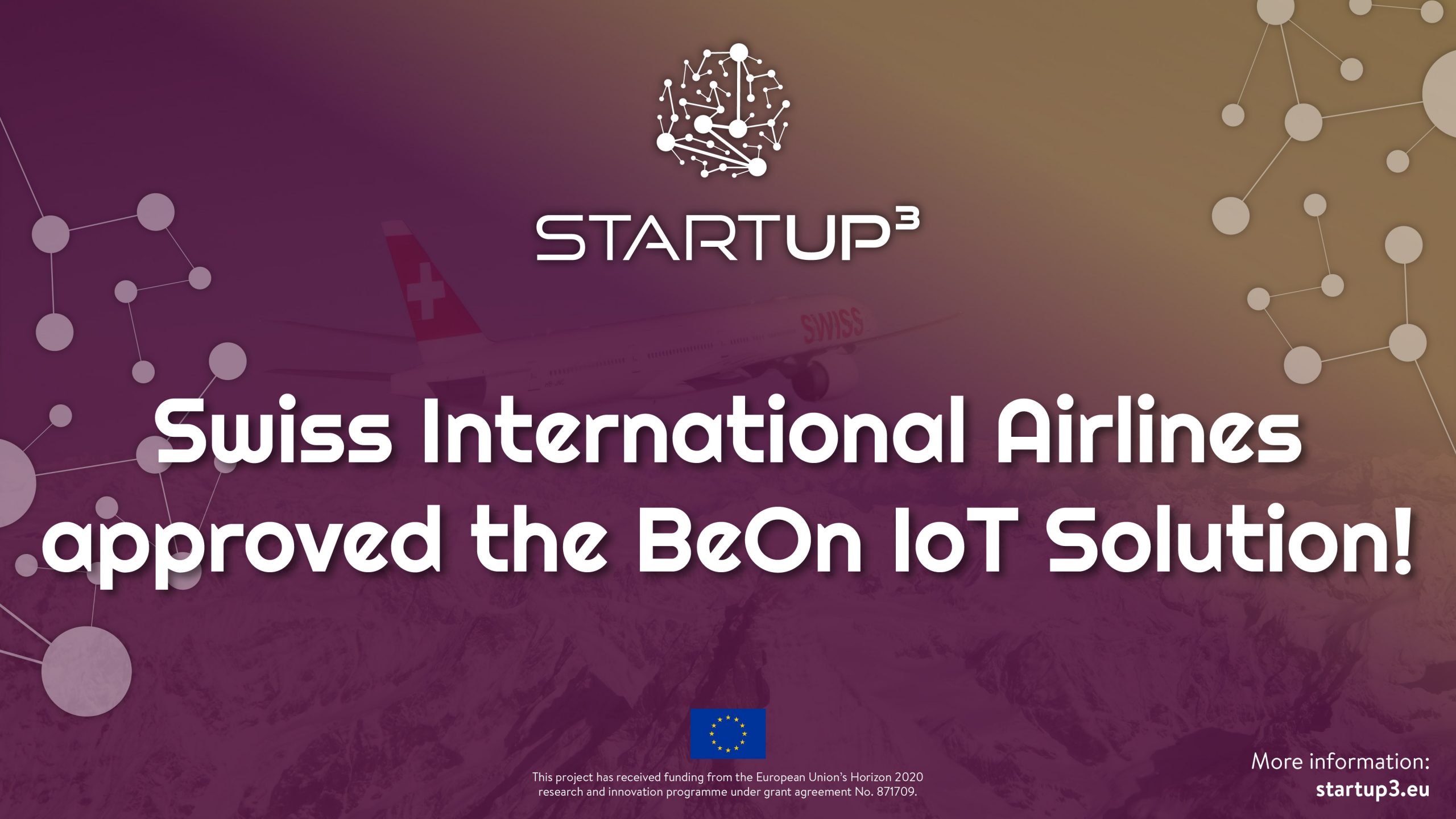 BeOn IoT provides asset tracking services for sensitive and valuable products that are transported by air freight.
BeOn has been founded by Pierre-Jean Tiné and is based in Toulouse, France.
The mission of BeOn is to help secure that sensitive and valuable products are transported and stored in proper conditions for people and organizations who need them most. Users access BeOn services on a web platform collecting real-time monitoring data from BeOn A1, the sustainable tracking device recommended by the air transport industry.
With access to the BeOn platform, shippers have real-time visibility on the transportation conditions of their products. If an alert is received, the shipper may trigger an intervention to save the product.
Freight forwarders may also access to the platform to track shipments, synchronize ground handlers operations with flight operations to reduce out-of-cold-rooms time, trigger an intervention to save products, and eventually abort useless transportation if a product is wasted.
BeOn platform brings transparency in transport liability and more collaboration between supply chain stakeholders to improve air freight performance and attract more shippers and customers.
Real-time monitoring of temperature, movement, shocks, and position of shipments is powered by the BeOn tracking device. By using Low-Power Wide Area Network (LPWAN) and smart operating modes, BeOn A1 reaches a 3-years battery life to make BeOn A1 a sustainable solution and a game changer compares to other activity tracking devices using GSM networks with only a few weeks of battery life. Finally, BeOn A1 is compliant with air transport regulations. Electromagnetic performance has been optimized and the battery has been carefully designed to mitigate any safety risk.
Collaboration with Swiss International Air Lines
In the air transport industry, the use of active tracking devices is very restricted to ensure flight operations safety. Tracking device manufacturers must design and test their devices according to aviation-specific standards. Device manufacturers must provide extensive technical documentation and rationales for standard compliance to airlines or national aviation authorities who check and assess the documentation to approve the use of the tracking device on board of aircraft.
Swiss International Airlines is the first airline to approve BeOn A1 tracking device in air operations. And BeOn A1 is the first LPWAN device to be approved in Swiss operations. With this collaboration, BeOn shows its ability to comply with air transport regulations and provide a tracking device that is compliant with the highest quality and safety standards. It gives BeOn the opportunity to address all customers of Swiss International Air Lines shipping valuable and sensitives goods worldwide. Swiss International Air Lines shows its willingness to bring innovation, new technologies, and better real-time asset tracking services to customers and partners. It gives Swiss International Air Lines the opportunity to grow its portfolio of services with real-time transport condition visibility based on a sustainable solution – BeOn A1 having 3years of battery life.
STARTUP3 helps BeOn in defining the problem and assess how painful it is for the target customers and how competition does not solve it fully. STARTUP3 program brings BeOn a framework to transform a great technical solution into a successful business. Through dedicated webinars and workshops, STARTUP3 has helped BeOn in focusing on what is the problem, how painful it is for the customers, and how the competition does not fully solve it.
Future Steps for BeOn IoT
BeOn is willing to make BeOn A1 approves by more and more airlines to address more customers and reach more destinations worldwide. BeOn has the technology and the expertise to handle air transport complex approval process which is the key to access the air freight market accounting for approximately 35% of world trade by value.