Throwback: STARTUP3 Ecosystem Discovery Mission Slovenia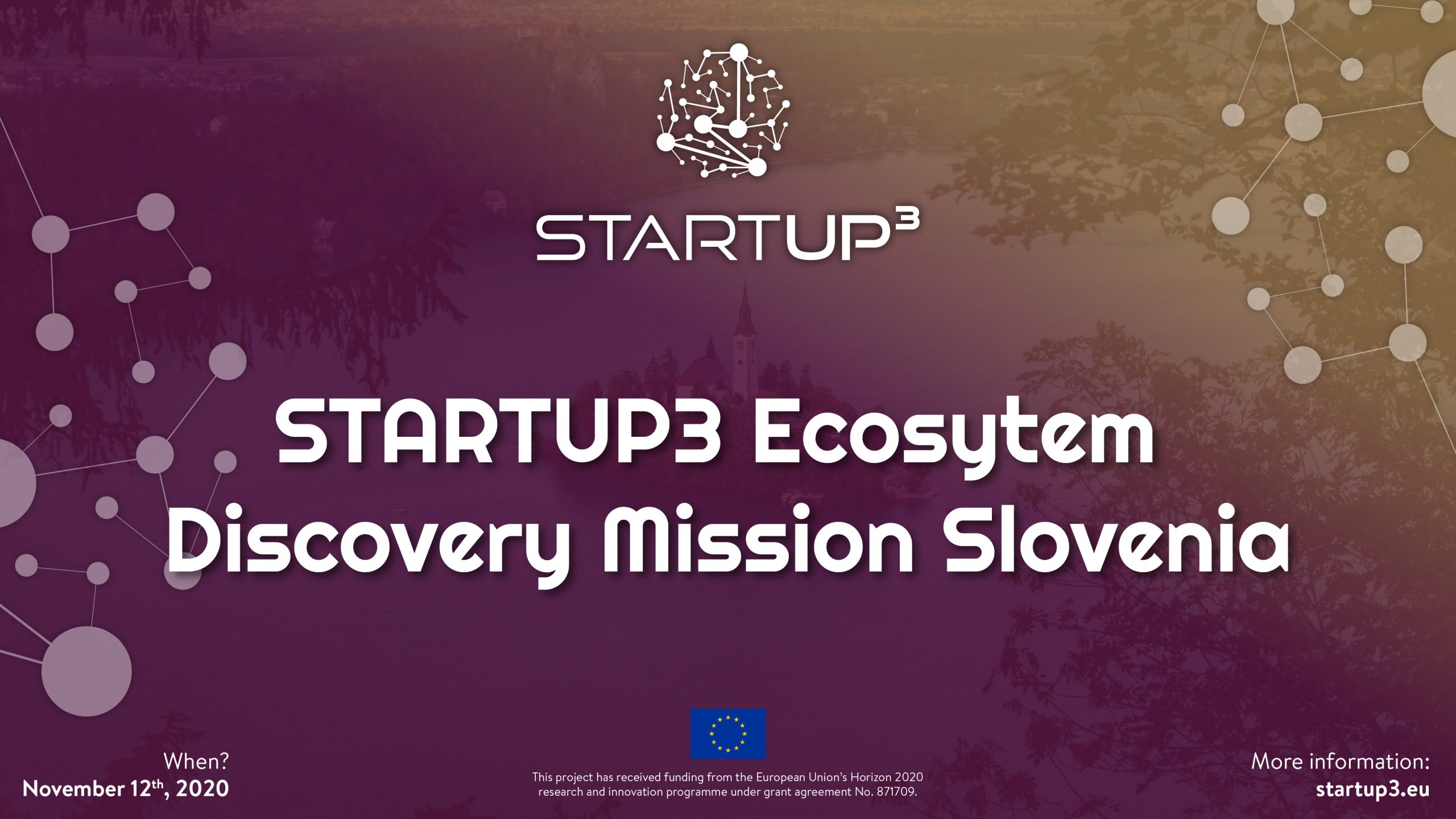 ITC – Innovation Technology Cluster and STARTUP3 Accelerator consortium virtually organized the Ecosystem Discovery Mission event in Slovenia on the November 12th, 2020. The webinar was divided into two parts, with a multi-stakeholder approach being formalized within the event, where we have the presence of SMEs, business support organisations, Universities, industry, and also public organisations.
The main objective was to allow participants to understand and "feel" the hosting ecosystem, learn about the processes to boost innovation in Slovenia, find out about the available resources and capacity to support the growth of SMEs'.
It was a pleasure to meet a diverse ecosystem of startups and to experience great energy surrounding the entrepreneurial community. I got insights on business model structure and on pitching a product as a Minimum Viable Story! Priceless for early-stage life-science startups. Thank you to the organizers for such an inspiring event and I am definitely looking forward to a fruitful collaboration with ITC & DIH AGRIFOOD.
The first part was dedicated to take a deep look at the startup ecosystem in Slovenia, where some key players, who are coming from different support environments (private, university, and public) presented their initiatives and view on what is the best way to support the startup community. This included also presentations from Investor 1337 Works, which is included into the corporate pool of the project, and presentation from ArrowFast Medical Device Engineering, which is part of the big industry player in MedTech, Cosylab.
It was a great pleasure to join the startups and the rest of the participants. We have learned a lot and have made great contacts amongst the bravest and the brightest in this vibrant startup community.
STARTUP3 Ecosystem Discovery Mission Slovenia was a great experience. Starting a company may seem easy, but it is not. Especially not if it is a Healthtech or Agrotech startup that develops complex solutions. I hope that the enthusiasts and great startup founders of today's panel discussion will capture and reflect on the lessons they learned today and incorporate them into their future pitch presentations.
The second part of the webinar was dedicated to startup acceleration and pitching. Experts George Megas and Ornella Solari spoke about different opportunities for startups (financing and others) and coach them on how to properly sell their stories to the investors. The webinar was concluded by a pitching session, where 10 startups show their skills in pitching, while participants voted the best one. This small competition has been won by startup Fauna Smart Technologies, who was given a 5-day pass to the Hello Tomorrow Sumit and dedicated mentorship from ITC.
Interesting conference with lots of practical information. Especially interesting was the pitching section with innovative and applicable solutions.